Well, now it's August again, but believe it or not, my school year does not start until September 5, meaning summer will not end at the end of August, so I will probably actually upload my summer-end during September 4. It's hard to believe I'll be in high school in one month from now….
Well, this post was pasted two years ago, so you may not remember it, but I did one in August 2015 that features many duet love songs.
In THIS post, several of those songs from that post will be listed, though not with their videos. The songs that are NOT from that post WILL have their videos.
First thing first, you may have heard of Peabo Bryson and Regina Belle's "A WHOLE NEW WORLD" song from Disney's ALADDIN.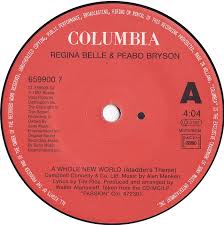 Peabo and Regina recorded three others songs together: "WITHOUT YOU", "I CAN'T IMAGINE", and TOTAL PRAISE".
A year earlier, Peabo had recorded with Celine Dion, "BEAUTY AND THE BEAST", from the movie of the same name.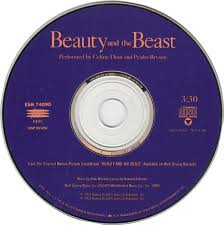 James Ingram and Linda Ronstant sang "SOMEWHERE OUT THERE" in the late 1980's, though like I said in that post, the Youtube video on it says Celine and Peabo sang it instead.
Okay, and now for the NEW love songs on my website:
In 1980, the duo group England Dan and John Ford Coley performed, "JUST TELL ME YOU LOVE ME".
Finally the last song for this post is, "UNCHAINED MELODY". Down below are two versions of the song, sung by the Righteous Brothers and Barry Manilow. With the "UNCHAINED MELODY" title, you're probably not quite understanding why this song is so romantic. Well, all you have to do is listen to the two videos below and you will know why.
If you are lucky, you JUST MIGHT hear one of the love songs on my website while you are out on a drive!
Well, at least you have heard the love songs with videos in this post, but for this post's love songs without videos, they have them in that post from August 2015. Go back to that post if you want to hear (or remember) what those songs sound like, but the videos in this post sound like a lifetime, don't they?
This post is now finished.
CATCH MY OTHER POSTS!