Archive for Trips
Suppose someone has this simple question in mind: "What are a number of things of road trips that few do actually realize?"
Well, first things first, correct? Regardless of what type of road or highway you are currently on, it will depend on the nearest or furthest destinations there are…to be more specific, what destinations are the correct enough distance for you, as well as the correct opportunities for the route there as well as back.
I.e, If you would prefer to head to a drive yet dinner is in approximately an hour, you would presumably dive to a destination that is approximately a half hour (or less) from home as well as back.
Also, a common thing about driving my family would consider is if the roads are safe, especially the fact that a road would be unsafe to drive on if it is all icy. Normally, if roads are like that, my family aims to avoid driving on them, although in very few cases, we have zero choice, such as if mom is headed to work at Washington Elementary School in Whitewater (which is where I attended elementary school), and also if dad is headlined to HIS work place in Pewaukee.
Considering the previous paragraph, it would rather be both important and interesting to notice a "Bridge May Be Icy" warning sign on a road…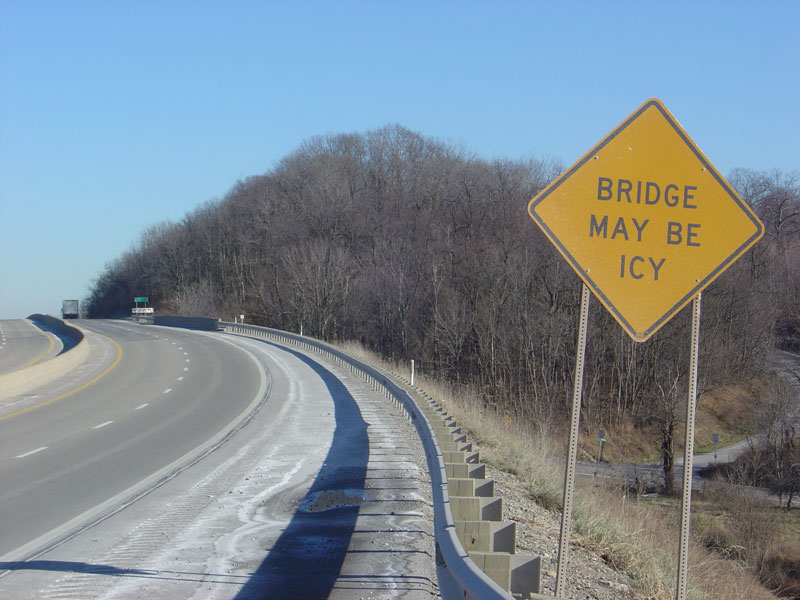 I really apologize for doing this post on a Tuesday rather than the weekend, it is only I ended up getting spaced off, as well as the fact that it was rather tardy when I thought of doing the posts. I was also out rather a bit on Sunday, first with Dad for a drive up to Cambridge for shopping, then up to Deerfield and back, as well as a walk later on. I did insert this post's title on Saturday, however, prior to me unintentionally doing it with ANOTHER (this one) post. I began working on this post further on Monday, however, then it was rather tardy and I ended up running out of time. I also apologize if you believed I had forgotten about or quickly abandoned the new but long-pushed back weekly-post routine.
If you have driven along Interstate 94 within Pewaukee, Wisconsin, you have presumably noticed a hotel containing an indoor waterpark on its left, as you are can clearly notice the couple of waterslides sticking out of its left side, something you do not normally see with hotels other than resorts such as Kalahari and Great Wolf Lodge. It is currently named The Ingleside Hotel, although it was Country Springs Inn prior to January 2018.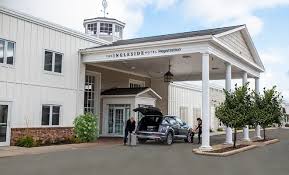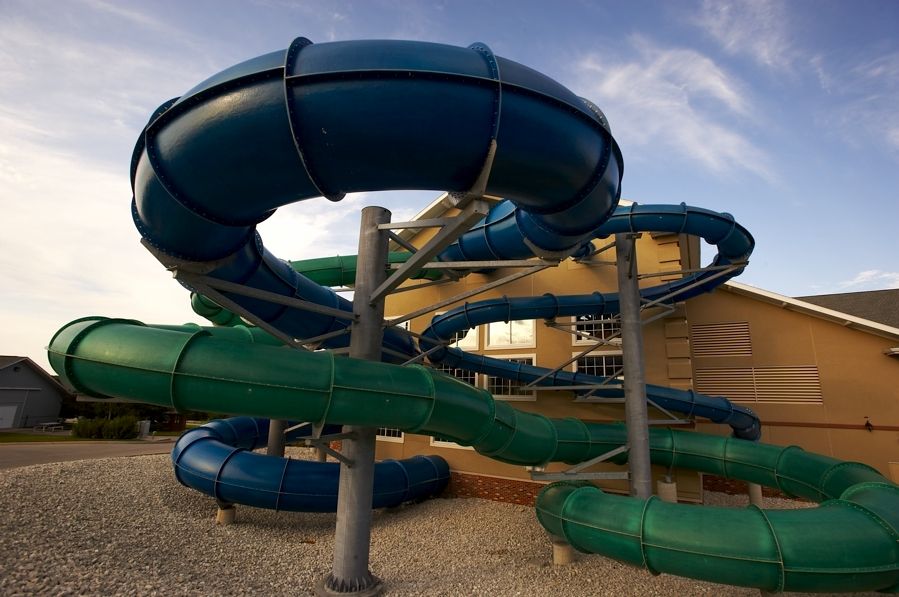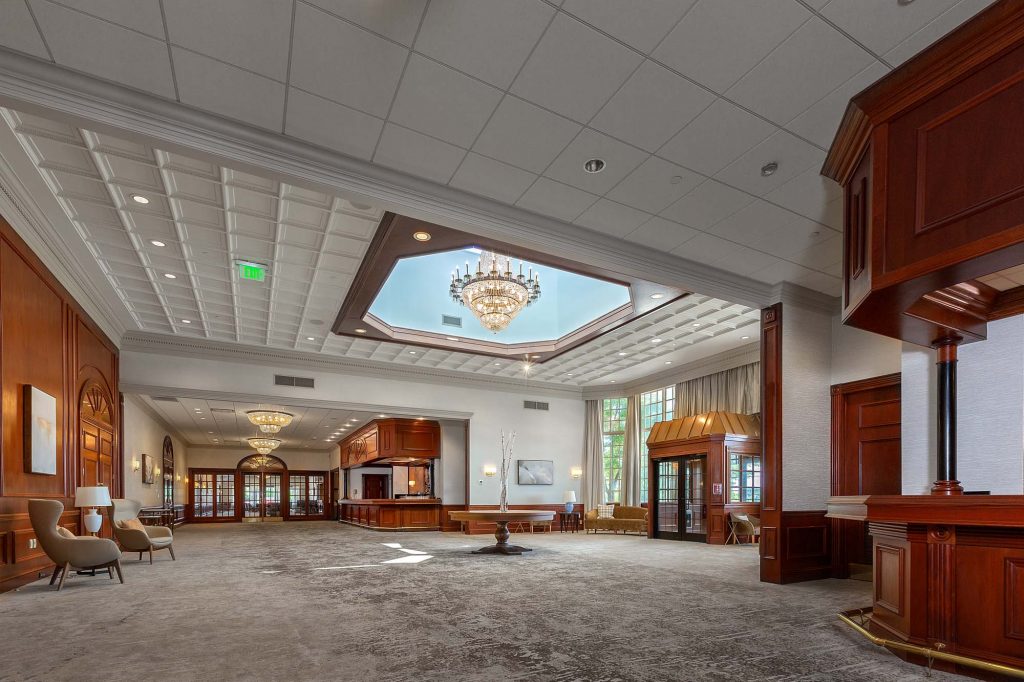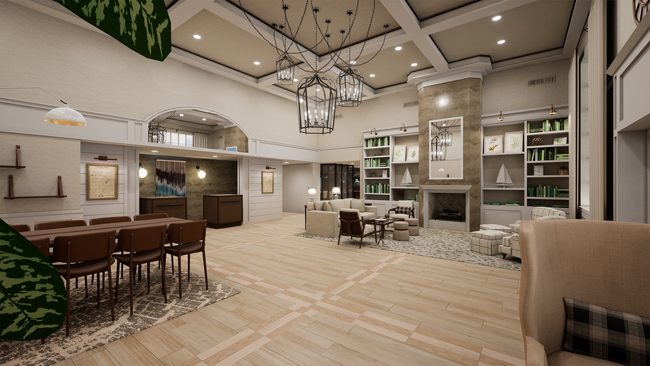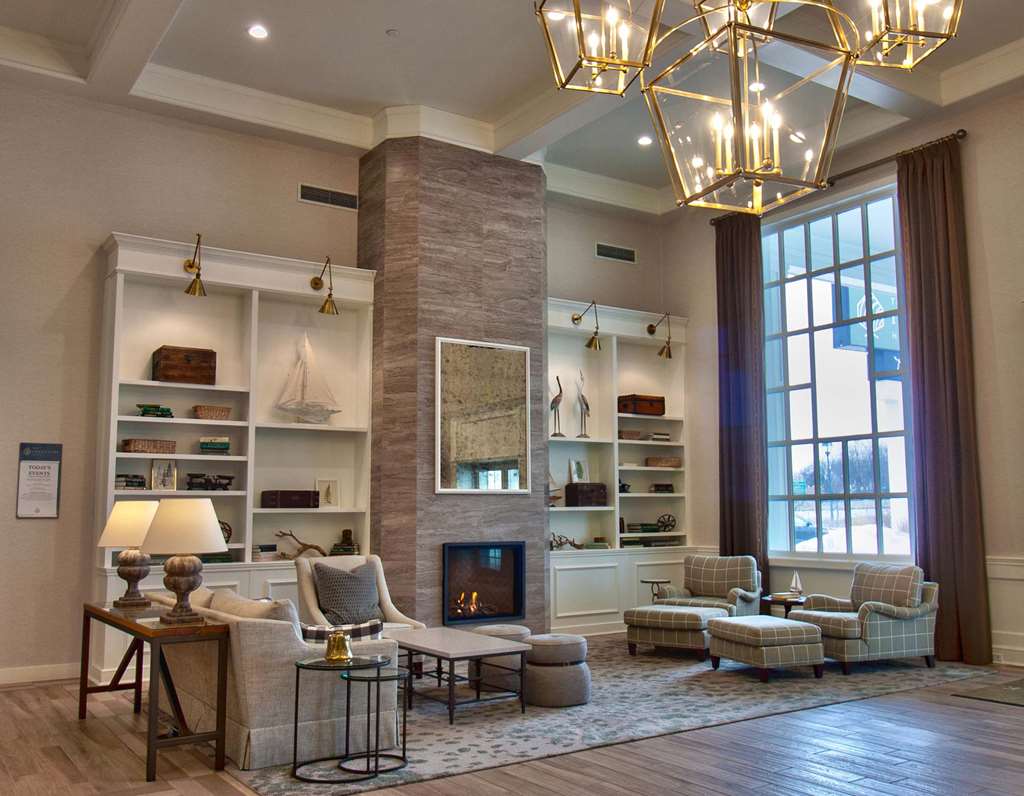 Dad, who has stayed at Ingleside multiple times, first stayed at this hotel in November 2004 when it was known as Country Springs, although the waterpark was not there until a couple years following that. The waterpark's name is Springs Water Park. Below is just a series of photographs of its interior, just to somewhat give you a brief tour…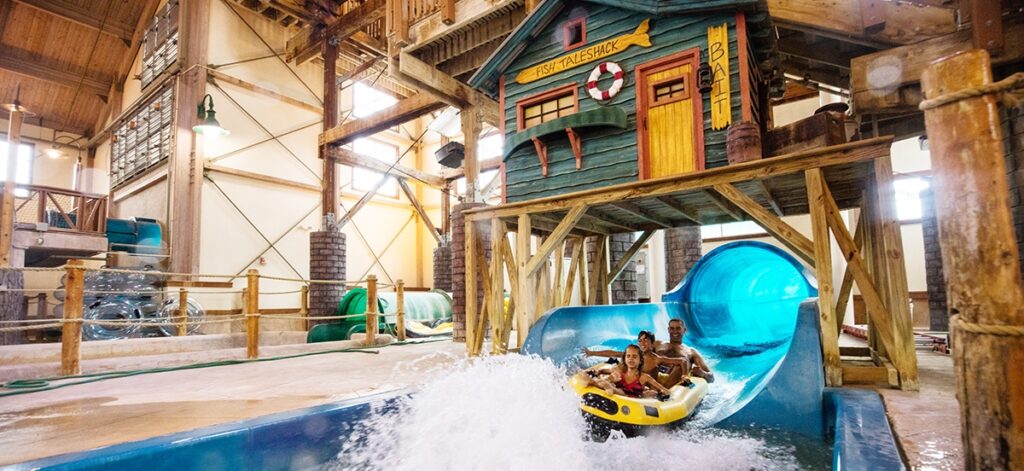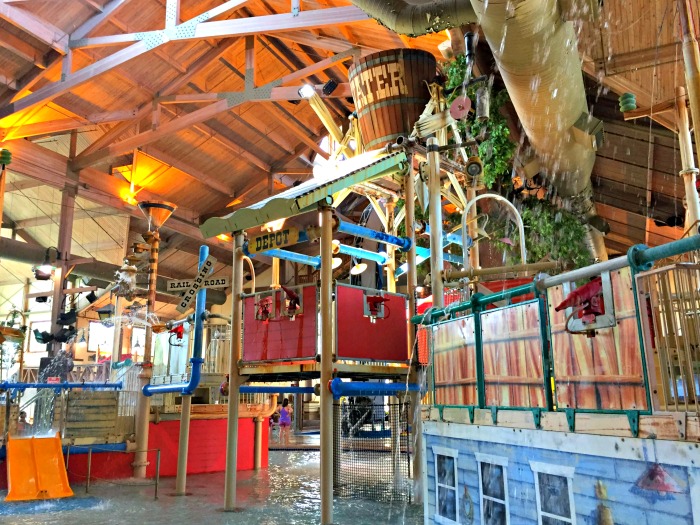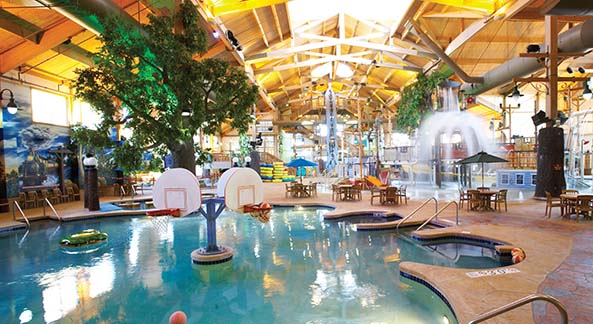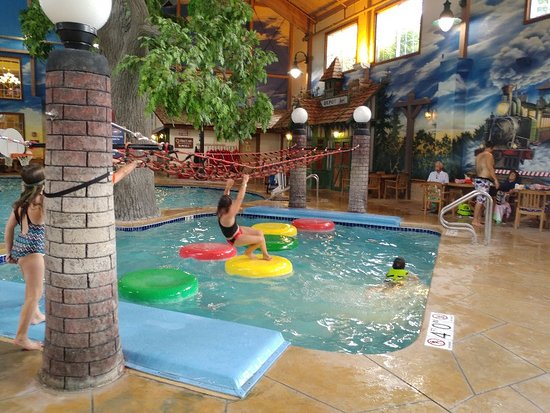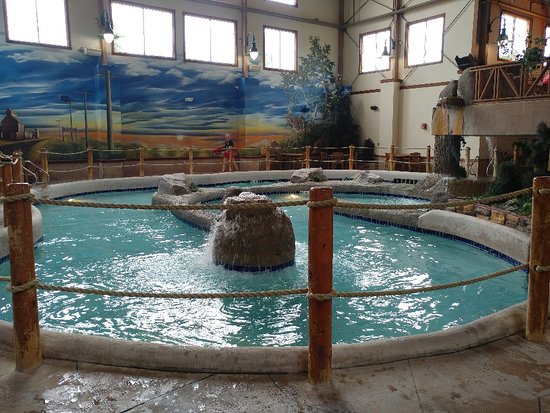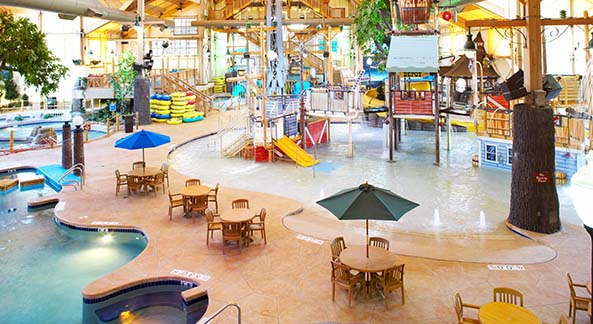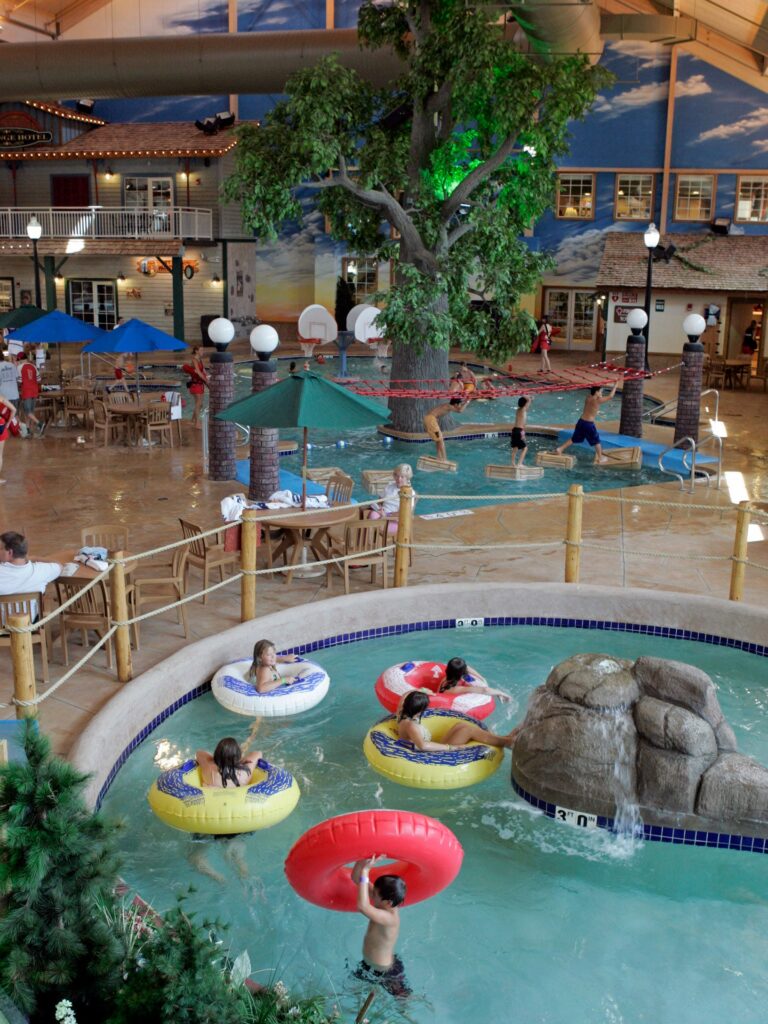 Ingleside, however, is ABSOLUTELY more than just the Springs Water Park.
It even contains a SECOND pool, although that is the sort of pool you see at hotels rather more frequently. However, even that has a rock pool containing a couple of house decorations as well as even a platform with it accompanied by a bench.
Ingleside's restaurant is also Didi's Supper Club. Below are 2 photographs of its interior…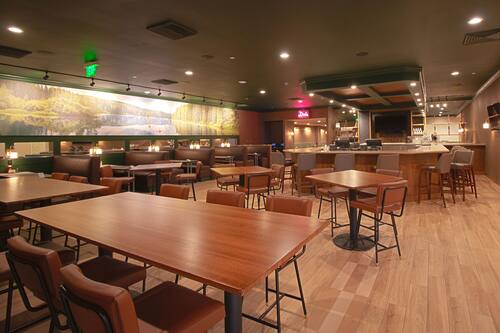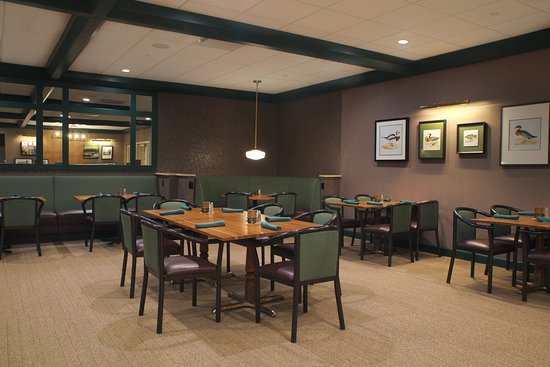 In addition, Ingleside also contains its own arcade…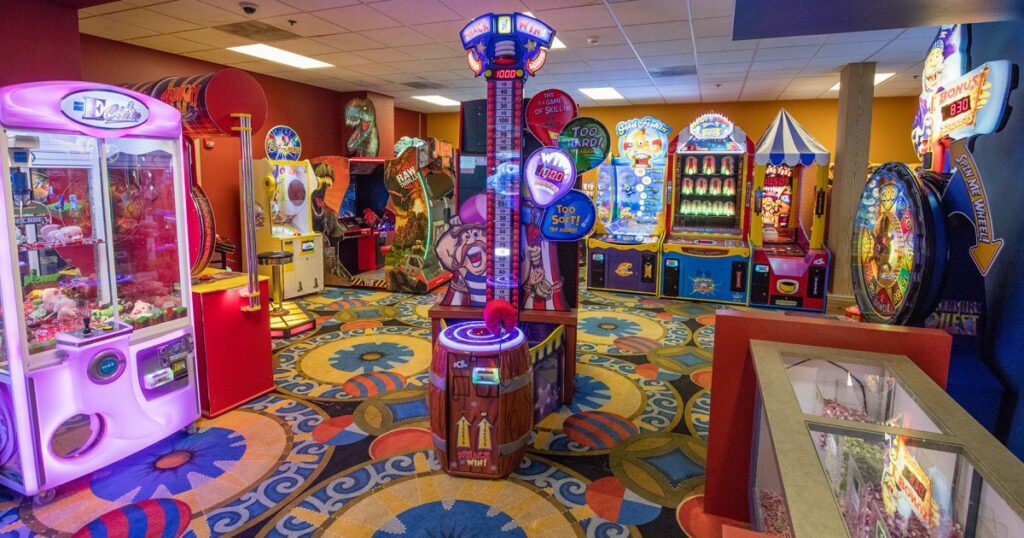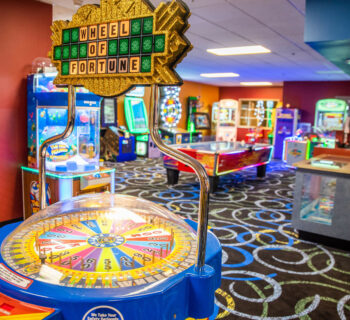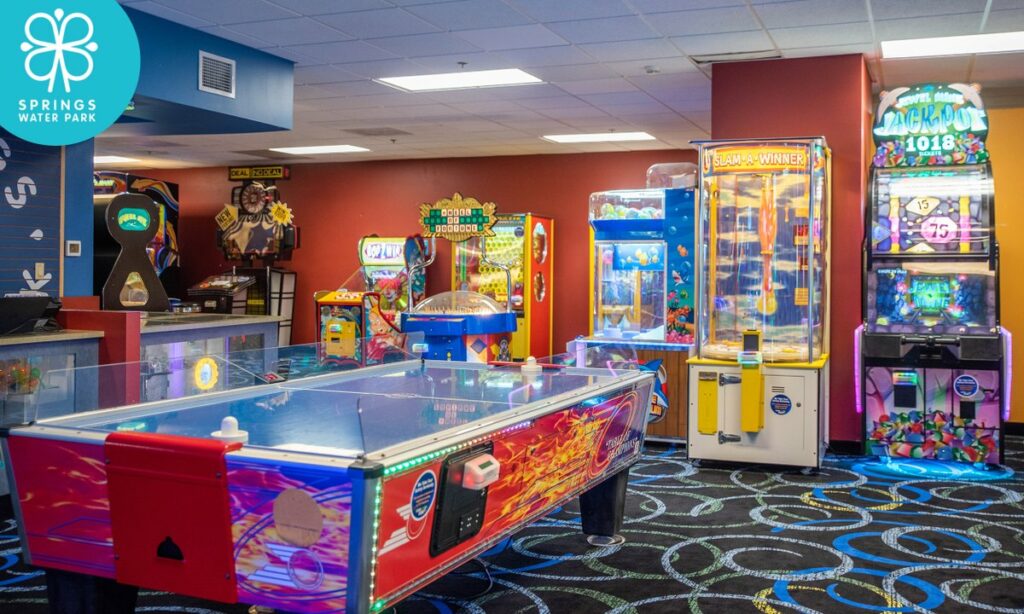 Also, let's not exclude Ingleside's wedding room, ballroom, gazebo (where you may also have weddings), pavilion, as well as its meeting room.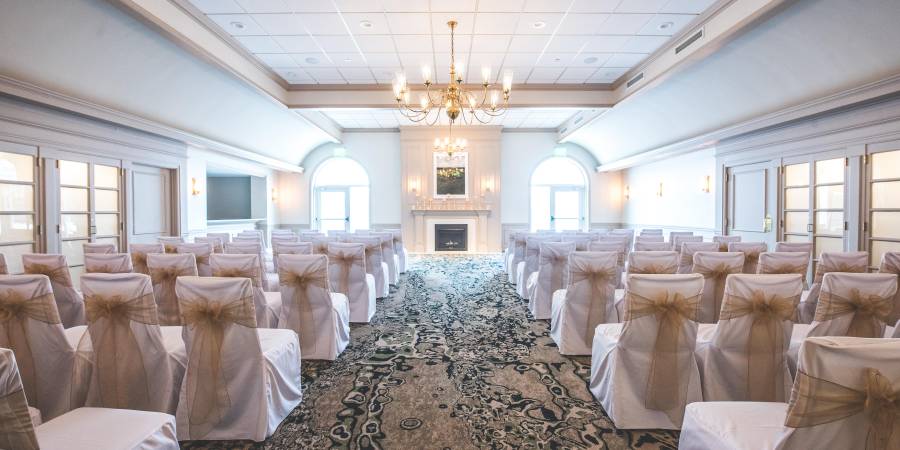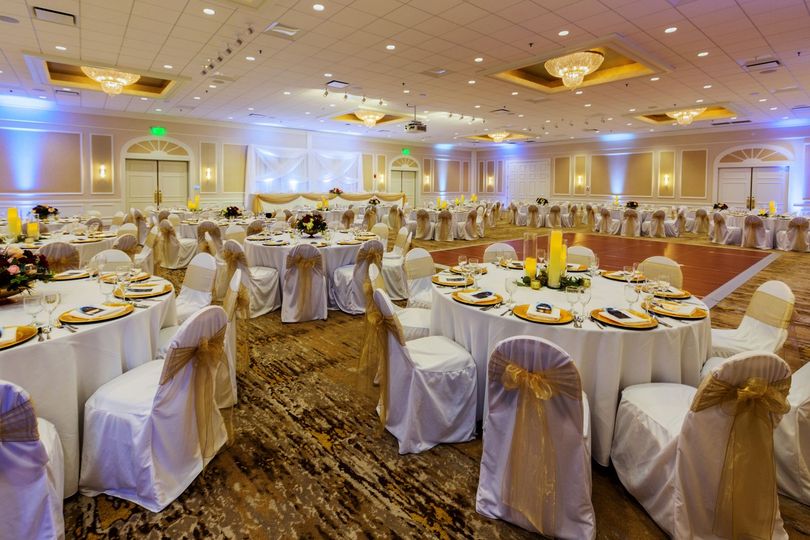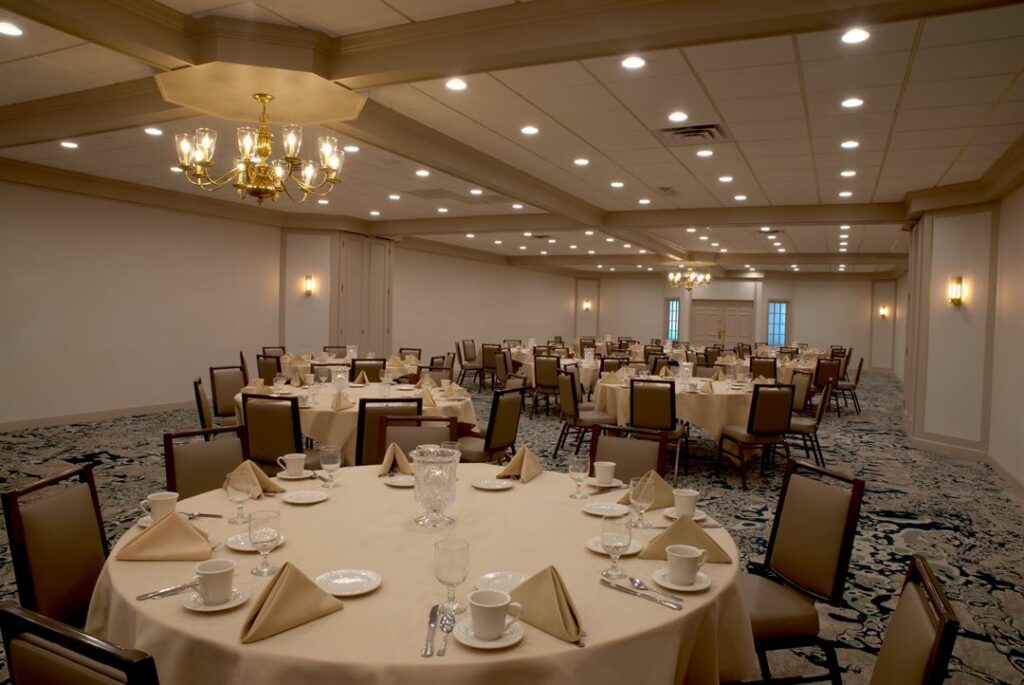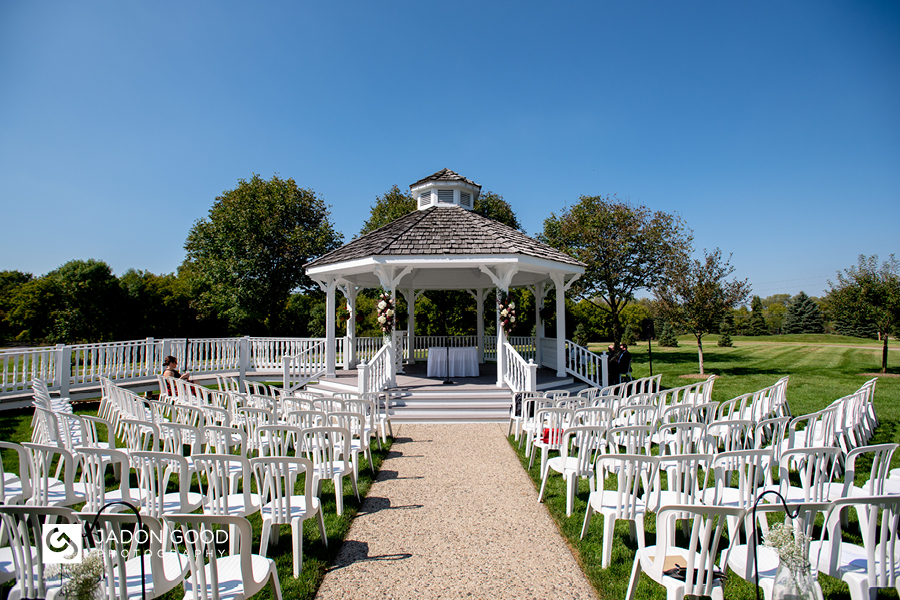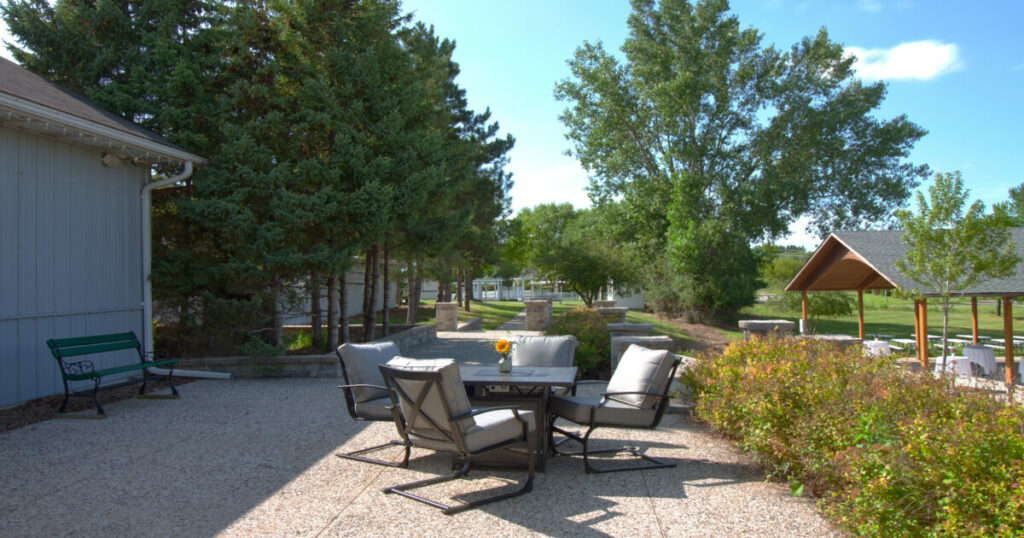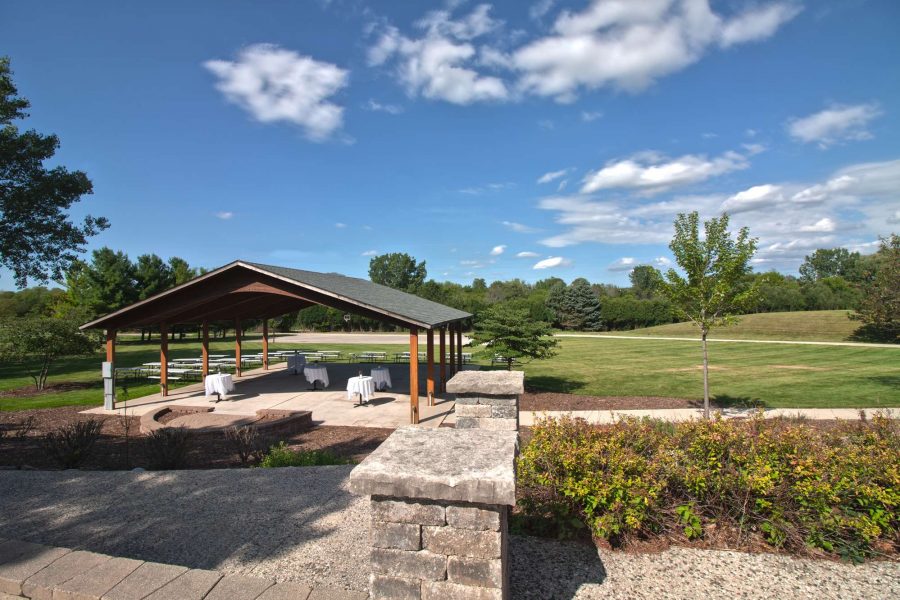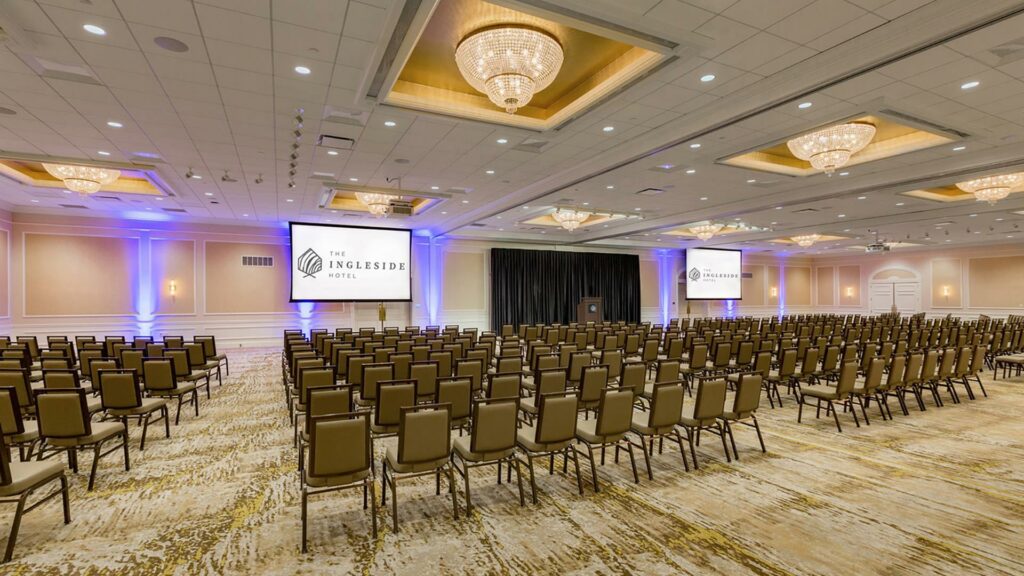 Also, not to mention in the holiday season, Ingleside also places up its own holiday scenery…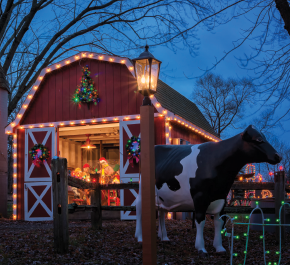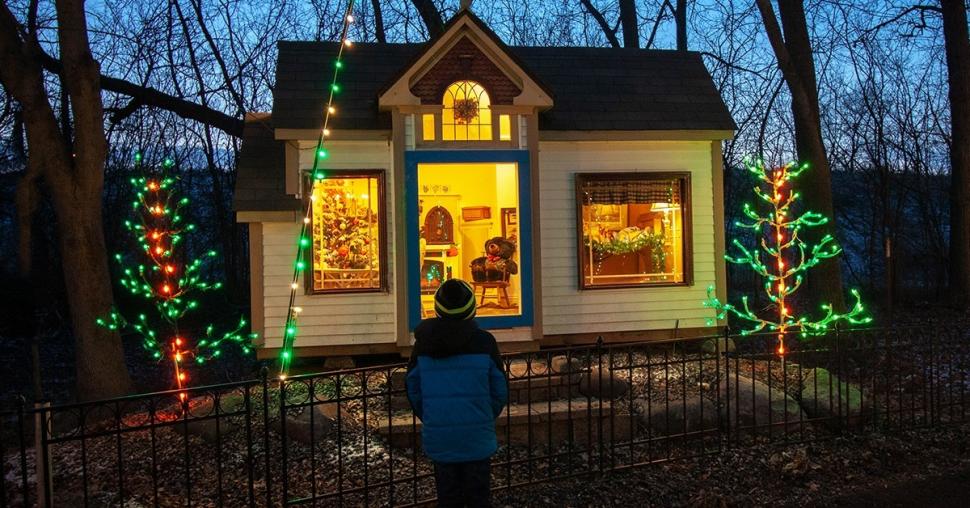 There is also a winter train scenery included in this…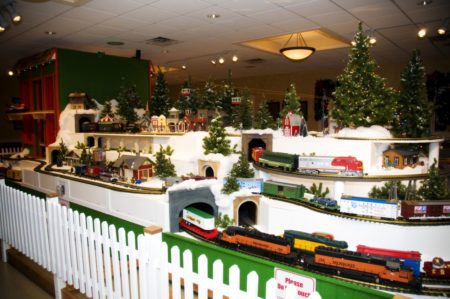 And finally, Ingleside has its own annual holiday light show, named the Country Christmas Light Show. As a matter of fact, it is the largest in Wisconsin…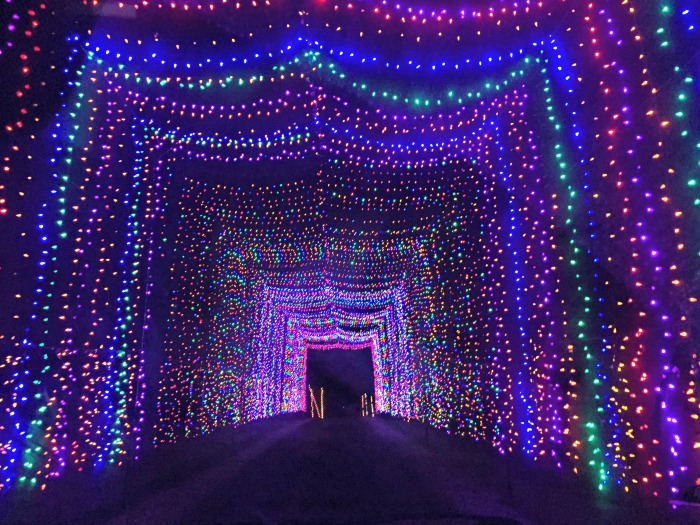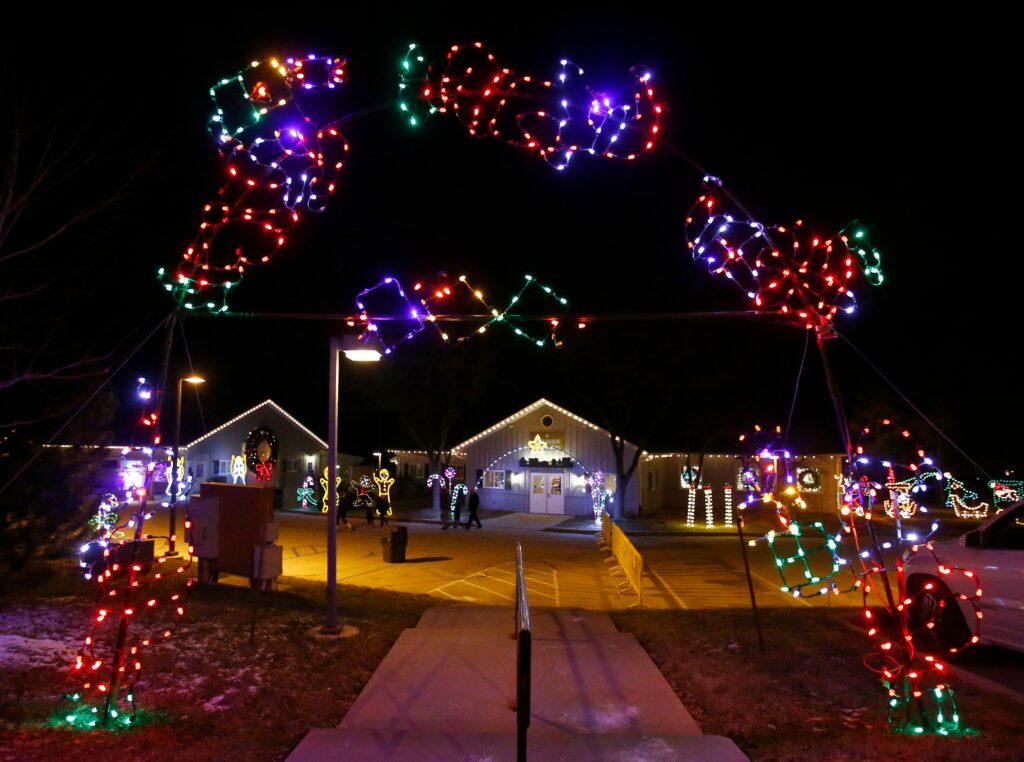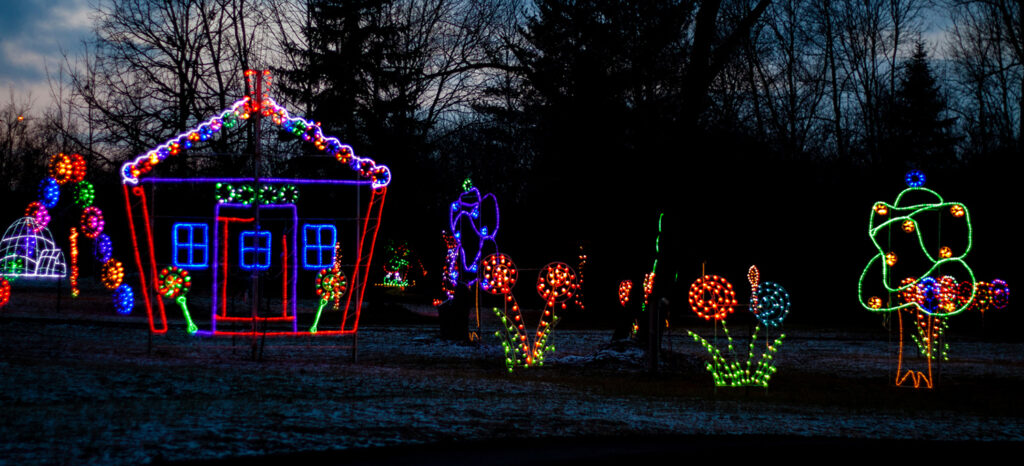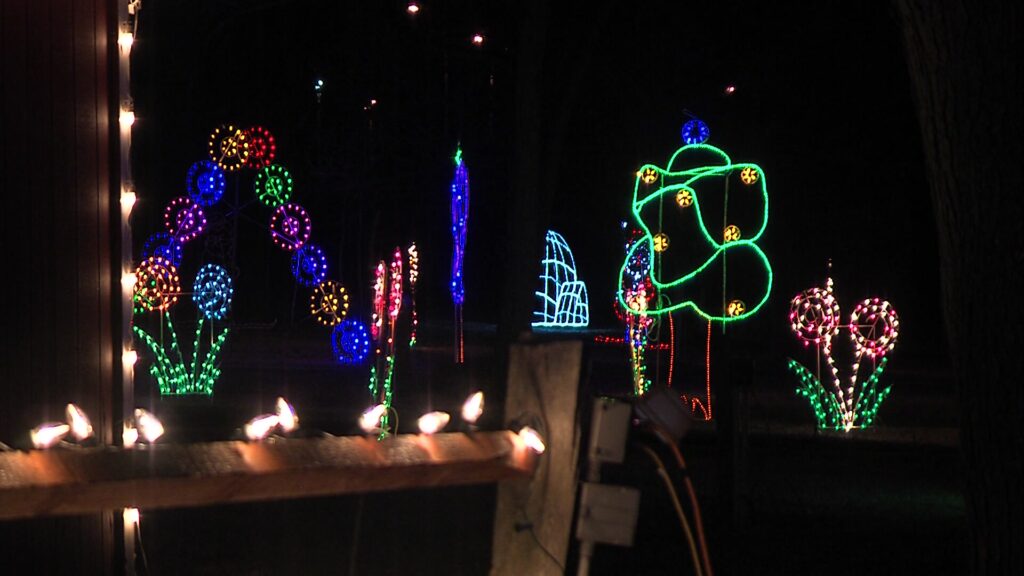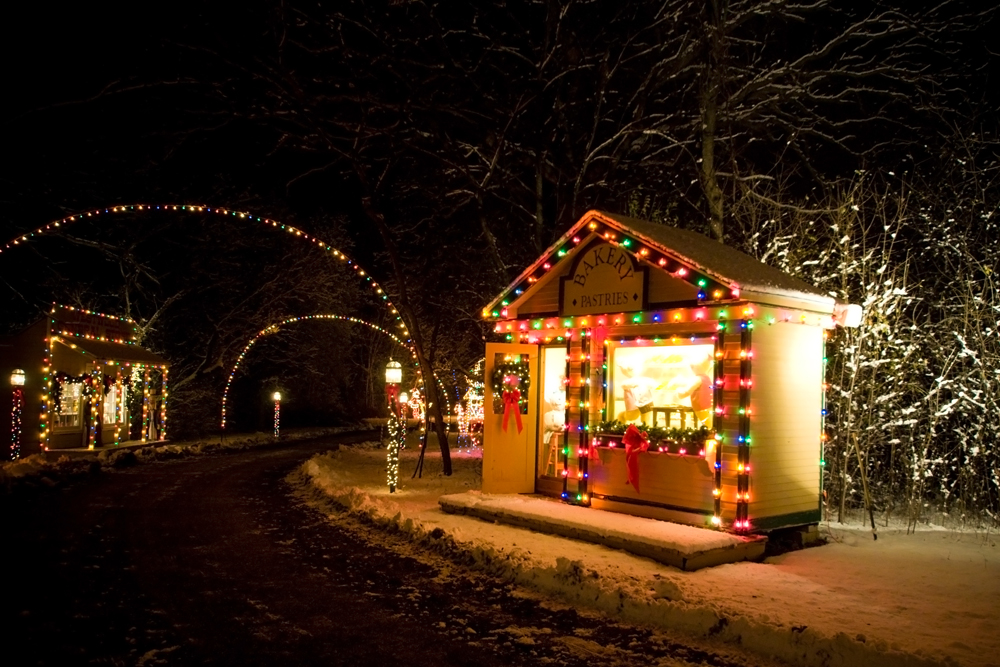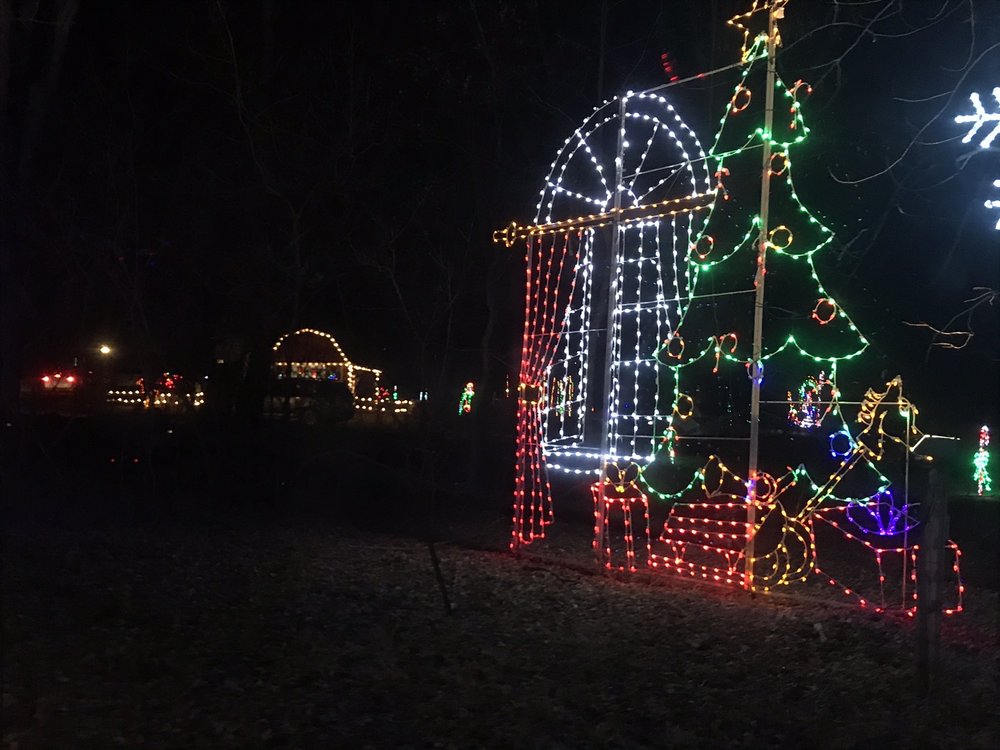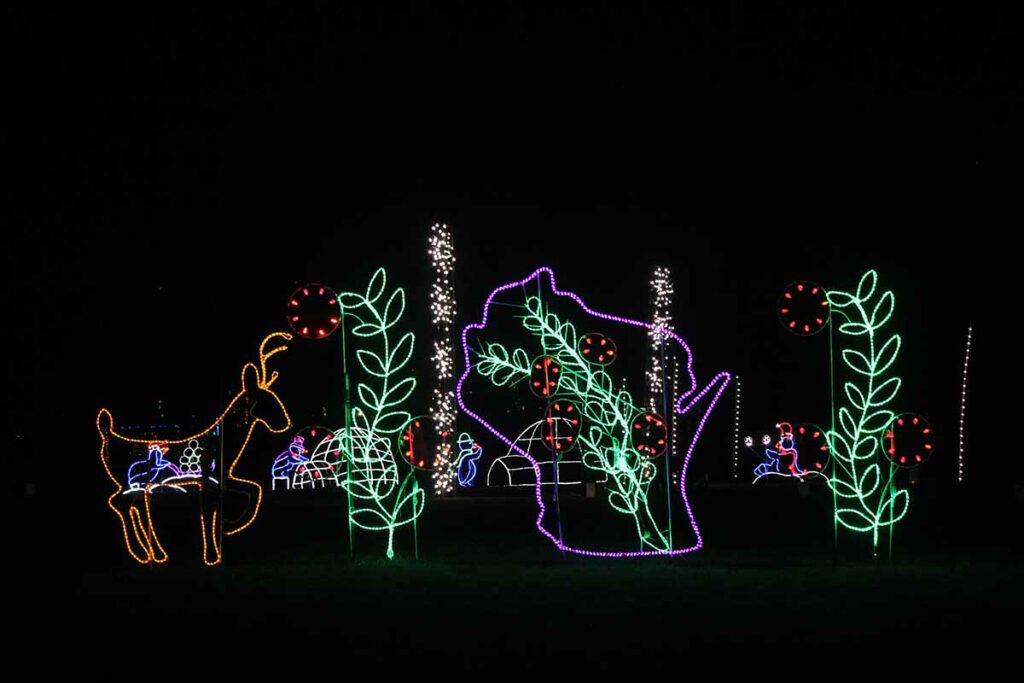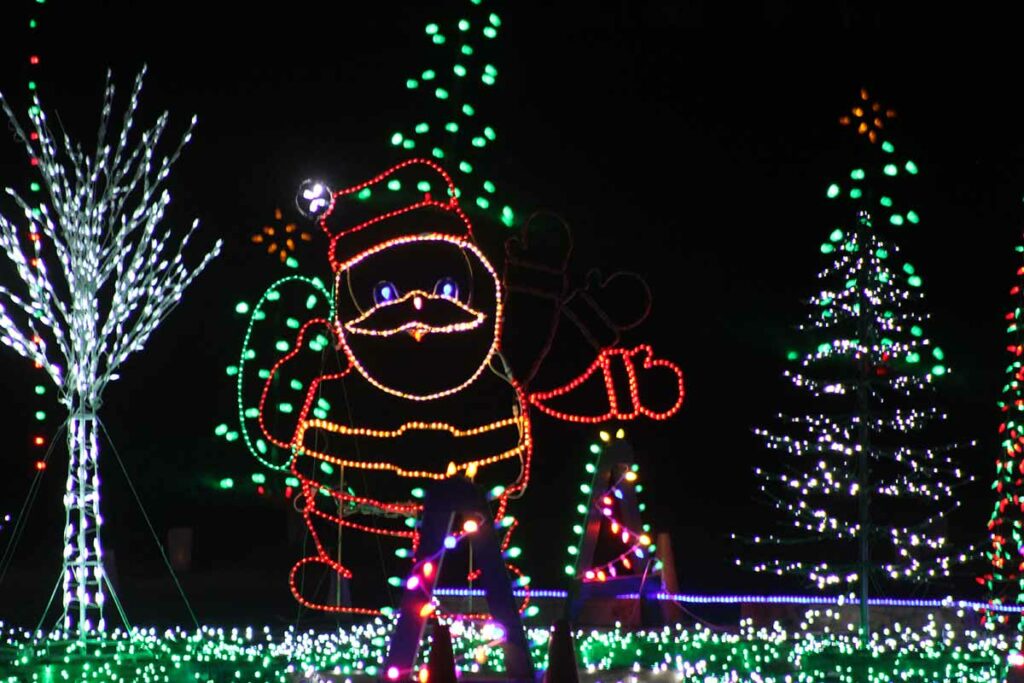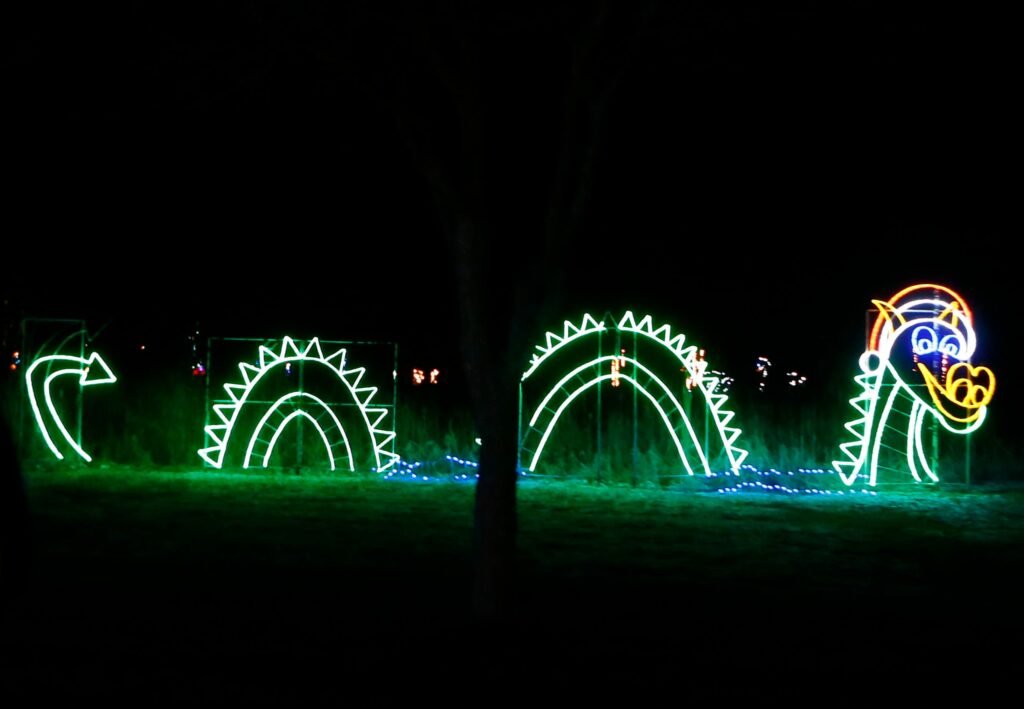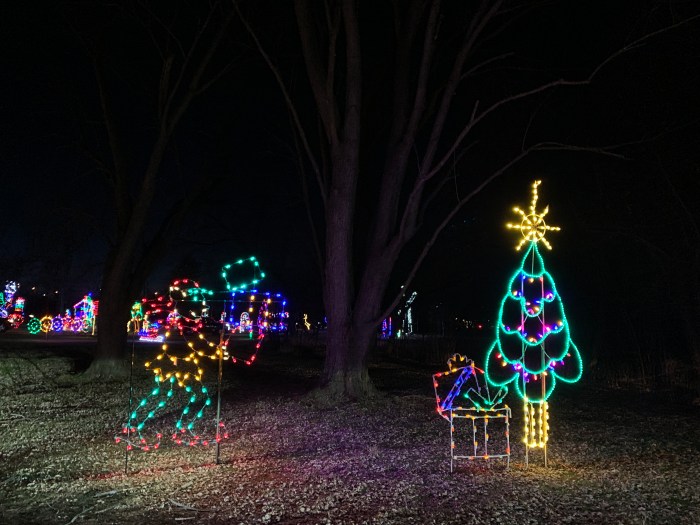 So if you ever hear that hotels with waterparks, whether or not they are large resorts, are indeed more than only that, as of this second you are at least aware of what that specially means.
CATCH MY OTHER POSTS!
Posts two saturdays in a row!
I admired several shows on Noggin (now Nick Jr.) when I was little. One of them was this 3D-animated show called TINY PLANETS (some people call it Bing and Bong). The show is produced by Sesame Workshop and Pepper's Ghost Productions. I must say that this is one of the most unusual children's shows ever.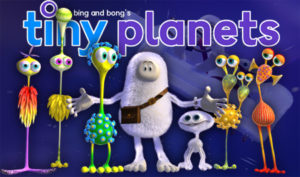 In this show, there is this place called the Home Planet…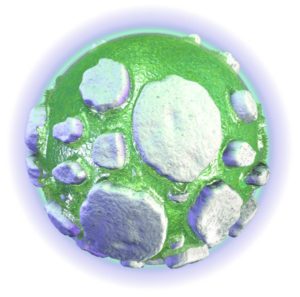 Here, in the Crystal Cave, live two white, furry aliens names Bing and Bong. The larger one is Bing, and the smaller one is Bong.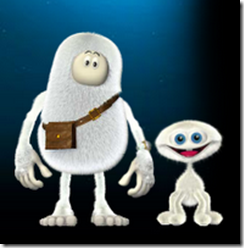 Every day, Bing and Bong get ready to go to these six "tiny" planets:
The Tiny Planet of Light & Color: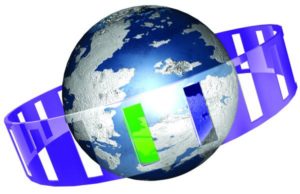 The Tiny Planet of Nature: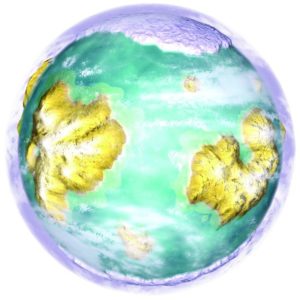 The Tiny Planet of Stuff: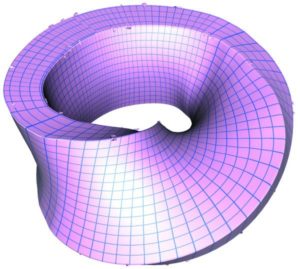 The Tiny Planet of Sound: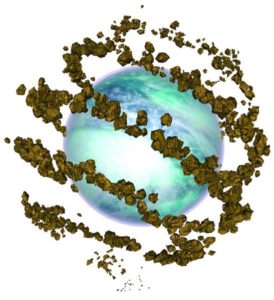 The Tiny Planet of Self: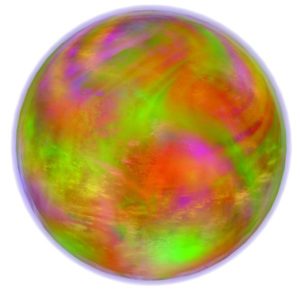 And the Tiny Planet of Technology: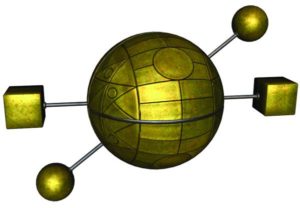 After they're ready, they get onto their unusual white sofa, and fasten their seat belts.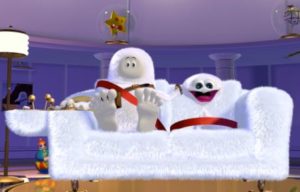 Why this sofa is so unusual? Bing then pulls a lever in the sofa's controls, and then the sofa gets pushed up to their "fantastic machine".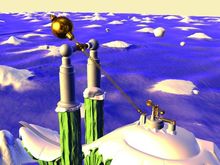 There, a long rope gets attached onto the back of Bing and Bong's sofa. Then, a hand-shaped catapult throws the sofa into the air, and then they're off!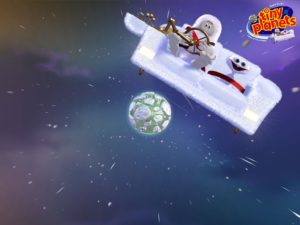 Bing and Bong are joined by this small, wide-eyed alien named Halley, who is named after the comet. Halley flies around with Bing and Bong and narrates their adventures.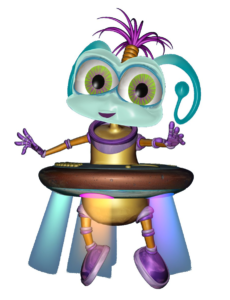 Halley was just said to be voiced by the singer of the theme song, but the TINY PLANETS website at one point said that Halley herself signs it.
Halley has a twin sister named Hale-Bop and two cousins named Eureka Encke and Ikeya-Seki. They were present in an earlier version of the TINY PLANETS world, along with Halley herself, but do not appear in the current version.
Speaking of earlier versions, TINY PLANETS originally started as a segment called "Tiny Planet of Colours", in 1999. In the pilot segment, Bong looks quite different from his current version.
The actual series, however, would not premiere until June of 2001, on CITV in England. They made a total of 65 five-minute long segments, with the final one airing in December of 2002.
In May of 2001, a TINY PLANETS website was launched. On the website, you can watch the TINY PLANETS episodes. You can even create your own Bong and play around with it. A Spanish TINY PLANETS website exists as well.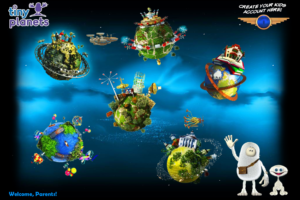 There's even an app on iTunes called TINY PLANETS BUBBLE STARS.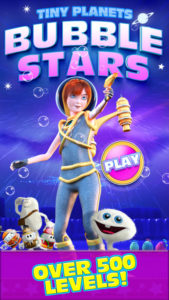 On each of the Tiny Planets live these aliens called Flockers.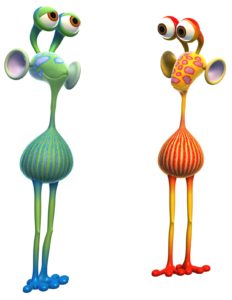 More often than not, Bing and Bong are helping the Flockers around. A different species of Flocker lives on each Tiny Planet. Flockers can have one or two heads, one or two legs, and only a few of them have arms.
Also on each Tiny Planet live these small beings called Locals.

The only Locals who have mouths are the ones who live on the Tiny Planet of Technology. Like the Flockers, a different Local species lives on each Tiny Planet. They often appear in larger groups that the Flockers.
Also in the Tiny Planet universe are these robots that are shaped like spheres and either get around by wheels or helicopter rotors. They are found mostly on the Tiny Planet of Technology.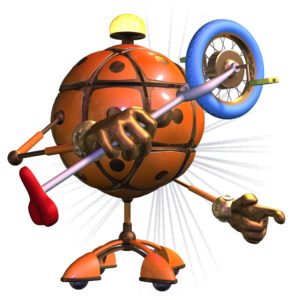 After Bing and Bong have completed their adventure, the home alarm rings on Bing's watch and then Bing and Bong get back onto their sofa. Bing then cuts the rope in front of them with a pair of scissors and the fantastic machine pulls the sofa back to the Home Planet. In a DVD video of the show called "Bing and Bong's Big Adventures", however, the first time the sofa is going back to the Home Planet, a robot traffic gate signal stops them, and then a robot comes and tells Bing and Bong that they have more work to do. This happens two more times, and afterward, the gate finally goes up and Bing and Bong return home. After Bing and Bong get back to the Crystal Cave, they prepare for bed, and the sofa leans back more to become a bed. A picture of Bing and Bong on their adventure for that episode is then laid down by the, and they go to sleep until the next episode.
Anyway, the American version of TINY PLANETS on Noggin premiered on April 1, 2002. When Noggin first started airing TINY PLANETS, the five-minute segments were shown between half-hour shows. Below is an episode of TINY PLANETS from Noggin from 2003.
TINY PLANETS, however, became so popular than in early June of 2004, the show expanded to a half-hour show. Several episodes of TINY PLANETS were shown in this time slot.
In September of 2005, a British show called TWEENIES that also aired on Noggin moved to the 6:00 AM slot in order to allow more shows. On January 1, 2006, to allow more shows, Noggin pulled TWEENIES from the air for good, with TINY PLANETS moving to the 6:00 AM slot as well. There was a rumor that despite its American creative origins (unlike TWEENIES), it would also be pulled from the US market. On April 9, 2006, Noggin pulled TINY PLANETS from the air for good as well.
This post is now through, or should I say, out of this world!
CATCH MY OTHER POSTS!
I'm the kind of guy who prefers things when they're completed. I know sometimes, something that is planned to happen gets announced, but ends up getting folded. Also, I feel like some things just aren't making it through. For this post, I will talk about 10 events, beings, and places that should have went to their places or should have been completed, though they never did so. These 10 events will be from both TV and real life.
#1: ALF'S DEPARTURE FROM EARTH IN THE "CONSIDER ME GONE" EPISODE
ALF, as we know, stood for Alien Life Form. We also know that his show premiered on NBC in 1986, when he crash-landed on Earth when his planet, Melmac exploded, and he landed where the Tanner family lived. The final episode of the show called "CONSIDER ME GONE" aired on March 24, 1990. During the episode, ALF gets a message from his alien friends, Skip and Rhonda, saying that the Melmacians have been planning to make their new homes on a New Melmac planet, and ALF agrees to go with them. During the night, Tanner family drops him off, and then Skip and Rhonda's spaceship comes. But just as the spaceship gets closer, the Alien Task Force arrives on the scene, and then the spaceship flies away! The Alien Task Force captures ALF. Despite the "TO BE CONTINUED" message at the end of the episode, the network would not allow any more episodes to resolve this, but ABC aired a special called "PROJECT: ALF", in 1996. There, contrary to the Tanner's worries, ALF was doing just fine in captivity, until the Alien Task Force president ordered him to be executed. Luckily, his plan failed and he was arrested. Then, ALF finally gets released from captivity, but then, something else occurs: he is declared Earth's intergalactic ambassador, so he was then to represent the planet. Who thought making ALF Earth's ambassador when he was trying to go to his new home was a good idea? I'm okay if your opinion is different, but I prefer extraterrestrials when they're on THEIR planets, not on Earth.
#2: FREDERICKSBURG, VIRGINIA'S KALAHARI RESORT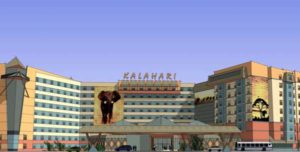 The Kalahari resorts as we know are some of America's largest water parks. The Fredericksburg, Virginia location of Kalahari was announced in late 2007. Kalahari currently has locations in Wisconsin Dells, Wisconsin, Sandusky, Ohio, and Pocono Mountains, Pennsylvania, and another location is coming to Round Rock, Texas. What kind of sucks is that Fredericksburg isn't a real resort town like Wisconsin Dells, Sandusky, and Pocono Mountains. Anyway, Kalahari president Todd Nelson said they had found a great location for it. The Fredericksburg location was to be located along the Interstate 95 and was to be larger than the Wisconsin Dells and Sandusky locations. This location was announced for groundbreaking in 2008, and for opening in late 2009. However, with lack of funding, they project was delayed. The Fredericksburg people said they had been looking forward to the resort. Currently, this location of Kalahari could have been a dead project, or at least one that's on hold. Without Kalahari, I'm sure many attraction enthusiasts will have no reason to go to Fredericksburg (unless they need to pass through it to get to other places).
#3: THE SEATTLE SUPERSONICS' NEW ARENA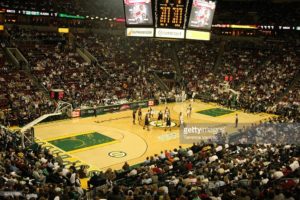 The Seattle SuperSonics of Seattle, Washington were an NBA team formed in 1967. They introduced a brown, furry mascot named Squatch in 1993. In the 2000's, their old arena, KeyArena, was the smallest one in the NBA. Also, with heavy losses, a decision was made to get the team a new arena with Howard Schultz, a CEO for Starbucks Coffee Cooperation. After failing to get a new arena in the Seattle area, the team was sold to Oklahoma City, Oklahoma in 2006. When the team finally moved in Oklahoma City in 2008, they got a complete makeover, and they formed the Oklahoma City Thunder. Squatch must have been heartbroken when his team folded.
#4: SOO LINE 2719'S 15-YEAR REBUILD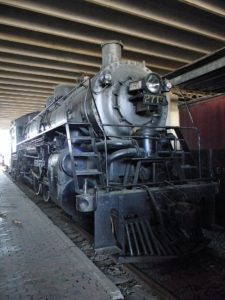 The Soo Line 2719 steam locomotive was built in May of 1923, and it ran until its 1959 retirement. It was then displayed in Eau Claire, Wisconsin until 1996, when a restoration for it began. It then returned to service in 1998. Then, in 2013, its 15-year boiler operations were to have expired in the summer, but it went further, as late as September. It was said to have gotten its 15-year overhaul afterward, but for some reason, it was soon loaned to the Lake Superior Railroad Museum for display instead. Though the 2719 has an unknown future, if it DID get that overhaul in the first place, it could have been back in service by now.
#5: WISCONSIN'S VICTORY OVER DUKE IN THE 2015 NATIONAL CHAMPIONSHIP GAME
The Wisconsin Badgers had made to the NCAA Final Four in 2014, where they played the Kentucky Wildcats, though Kentucky won that game by just one point. Afterward, they made a goal to make their first national championship since 1941. The next year, they made it to the Final Four again, where they faced Kentucky again. But this time, Kentucky was then undefeated, but Wisconsin won, 71-64. Then, the Badgers faced the Duke Blue Devils in the national championship game. Wisconsin and Duke had already met earlier that season in December, but Duke won 80-70. Duke had already won 4 national championships. At one point in the second half, Wisconsin had a 9-point lead, but after Duke took a time-out, they managed to make a comeback, and within the last 5 and a half minutes, they took the lead for the first time in the second half. The Blue Devils ended up winning 68-63. Badger assistant coach Greg Gard said that the Badgers knew they were going to win. With all that I said above, it would have been more fair if WISCONSIN won that game, wouldn't it?
#6: THE FINISHING CONSTRUCTION OF WHITEWATER, WISCONSIN'S ROAD TO NOWHERE

When this road was constructed in 2004, it was originally going to be made for houses, but as beyond where it stops isn't so great, the rest of the construction was cancelled. It stops in a cornfield, but it is used for dog walks. I'm sure the last thing this road needs is to permanently stay like this. I'm trying to imagine where there are other "road to nowheres" like this in the world?
#7: SPIDERMAN 4 (2011)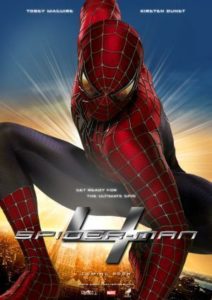 Development for this film began in 2008. This Spiderman franchise had a first film in 2002, a second film in 2004, and a third film in 2007. Sony also gave this film a release date of May 5, 2011. The Green Goblin was the villain for the first film, Doctor Octopus was the villain for the second film, and the New Goblin, Venom, and Sandman were the villains for the third film. The Lizard and a few others where going to be this film's villains. But with so many issues during 2009, the film was cancelled in January 2010. However, here's one good thing about the film's cancellation: it lead to the creation of THE AMAZING SPIDERMAN film of 2012.
#8: MAC AND ME'S SEQUEL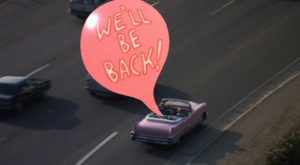 MAC stands for Mysterious Alien Creature. The film MAC was in is called MAC AND ME, which was released in August of 1988. In the film, an NASA spacecraft comes to MAC's planet, and he and his family get sucked in the spacecraft before it makes its way back to Earth. But MAC and his family have an amazing power: they can destroy or heal anything they touch! They use their powers to get rid of all the people who are attacking them. MAC's family gets stranded in the desert, will MAC himself gets into a car with the Cruise family moving from Illinois to California. Their youngest son, Eric, who is in a wheelchair, befriends MAC. Together, they find MAC's family in an abandoned mine. When Eric is killed in a crossfire explosion, MAC and his family use their powers to bring him back to life. The final scene shows MAC and his family riding in a car, along with the kids who helped them. When they are driving, a bubblegum message shows up, that reads "WE'LL BE BACK!", but then it pops as they are going under a highway bridge. However, with so many box office returns and negative reviews, the sequel for this film was then cancelled. The reason I'm putting this in my post is because of that "WE'LL BE BACK!" message. I guess now because the sequel was cancelled, this is now a bit of a cliffhanger movie.
#9: THE WARNER BROS. STUDIO STORE'S NEW OWNER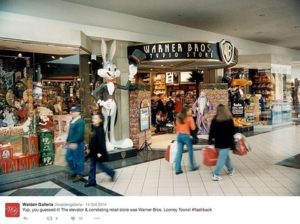 The Warner Bros. Studio Stores were a chain of shops where you could buy figures and items with Warner Bros. features. The first Warner Bros. Studio Store opened in 1991. In 1993, the chain pulled into 5th Ave. and 57 St. in New York City, as well as one in Times Square in 1998. The 5th ave. store expanded with 6 higher floors in 1996. This chain also came into malls, as well as a few locations in Chicago. The WB Studio Stores proved very successful in their early years, but they said their sales in their later years were disappointing. In January of 2000, a plan was announced to have Time Warner and America Online merge. Under the new agreement, they said the chain would have to look there a new owner that sold anything WB-related, and they warned that if they didn't, they would shut the stores. The following year, after failing to find the chain a new owner, all WB Studio Stores went out of business for good.
#10: THE RETURN OF ASH'S PRIMEAPE
In POKEMON episode 25, "PRIMEAPE GOES BANANAS", a wild Mankey appears. Team Rocket then makes Mankey angry, and it evolves into a Primeape. After a lot of encouragement, Ash and his Charmander work together to finally capture Primeape. Four episodes later, in "THE PUNCHY POKEMON", Primeape begins to listen to Ash's commands on the P-1 fighting tournament, and they eventually win the tournament and they championship belt. Just then, a man named Anthony who was also in the tournament offers to train Primeape for a while to have it become a true P-1 champion. Ash agrees, and leaves Primeape with a tearful goodbye. So far, Primeape is the only Pokemon left for training that has not be reunited with Ash. Also, giving a Pokemon that you caught not so long ago, that has just start listening to you, and has just won a tournament for training for so long has to be one of the saddest things in the anime. The Pokemon Wiki even said that this Primeape is now Anthony's. But this anime as we know it is still in production, and you never know what might just turn up.
This post is now through. This is how these things are for now, but who knows what could happen in the future!
CATCH MY OTHER POSTS!
Well, this is my last day of summer vacation for this year. Here are some of the things I did during it:
In July, my parents, big brother Jacob and I went on a Metra train to Chicago and back. We went to Shedd Aquarium.
And in August, we went to Illinois to see Lincoln's Tomb and to Missouri to see the solar eclipse.
Tomorrow is my first day of real high school.
CATCH MY OTHER POSTS!
One of my last posts for Summer 2016. This will be a little bit short.
There is a trail in in Wisconsin from the last Ice Age. My family has been on it a few times.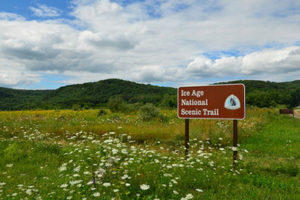 Their mascot is Monty the Woolly Mammoth.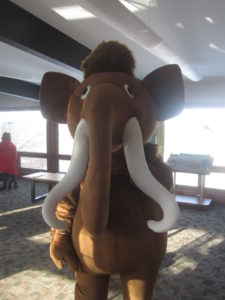 That's the end of this post.
CATCH MY OTHER POSTS!
Well, now it's finally the middle of August, just about half a month before school resumes. It's a sad feeling, but I will do a few posts now before that happens.
Remember those ZOLTAR SPEAKS and ZOLTAN posts from last year? And remember how I said ZOLTAR SPEAKS was located at Kilroys in Minneapolis, Minnesota? Well, this post's topic will be that place.
It is located in a huge brown warehouse building. In fact, I'm sure several people walk or drive past without even noticing what is there.
When you get to the door, there is a small sign on it that only gives you a small clue to what Kilroys has. After you open it, and then go down a stairway, you arrive there.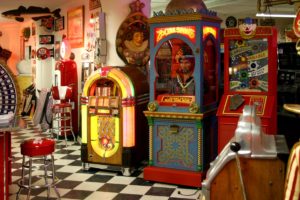 The store is owned by this guy named Kevin Hammerback. Down below are 2 videos of the shop with tours.
Kilroys has a ZOLTAR SPEAKS, a ZOLTAN, and several slot machines.
That's the end of this post. Like last year, I'll do more August posts and the last August post will be a farewell to summer vacation, a bit about my future, and it will be published on the last day of summer vacation.
CATCH MY OTHER POSTS!
My final post of July. This may be short.
Grandpa Jack and Barb are coming from August 2-August 4. We will be going on a boat in Lake Geneva.
That's the end of this post.
CATCH MY OTHER POSTS!
My first post of July!
Suppose your family is going on a vacation. You must just stay a hotel during it. This is what you might expect.
When you get there, you may feel excitement in your body. Your family checks in as soon as you get inside.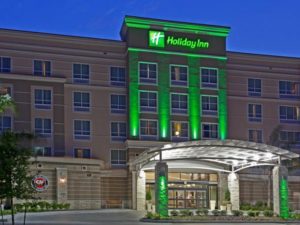 Then you get into your hotel room. It is rather a bit small, but it's fine enough.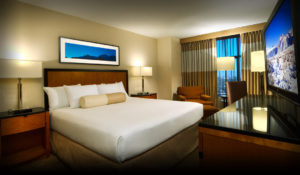 The hotel room may or may not have a microwave. However, i bet it might have a TV. For those of you kids, you may not find too many kid's channels on that TV. However, you might find some sports channels.
Suppose you want to go for a swim while you're there. Most hotels, of course, have pools.
Hotel pools can be indoor or outdoor. The one shown right below is outdoor.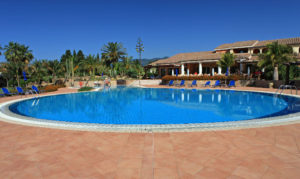 If you're lucky, the pool may have a water slide….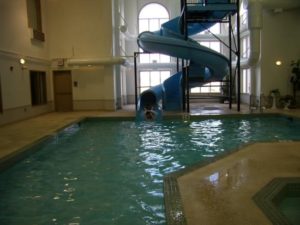 Plus, if you're even luckier, the pool may just be a WATERPARK….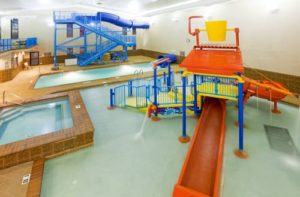 The hotel's waterpark may be a Coco Key Water Resort. It shares space in some hotels, but there is a fully themed one in Orlando, Florida.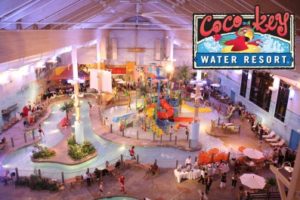 Or, if you want to go to fun-filled resorts outside of Orlando, you may go to Kalahari Resorts or Great Wolf Lodge.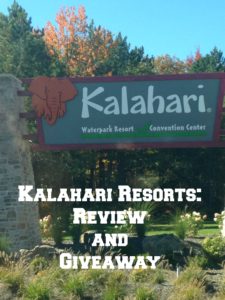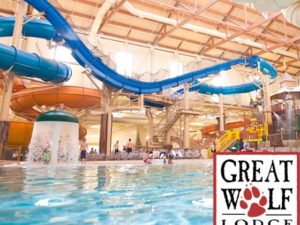 Now, in addition to having a pool, your hotel may have an arcade, or even a casino.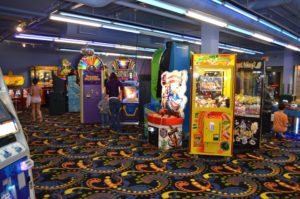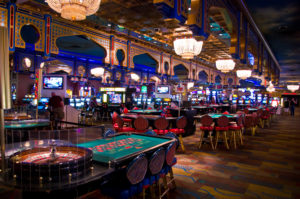 Many hotels, of course, have places where you can eat. Some hotels just have a small breakfast area. Others have restaurants.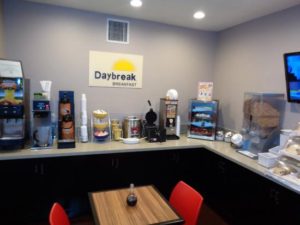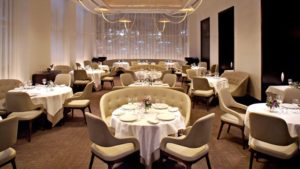 Also, the hotel may even have a playground.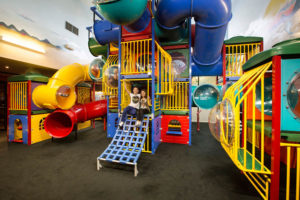 Finally, after a while of staying, your family will check out, and then leave the hotel.
Well, that's pretty much all of it, meaning that this post is finished.
CATCH MY OTHER POSTS!