This post will be about my original babysitters. Gone 3 years now, and I decided to make a tribute to them. Well, I didn't mean they're dead, they've just moved out of Whitewater (my town).
My babysitter Carmen, also known as Chu, was my main one of these guys. She had a husband named Kenneth. Their daughters were Valerie, Gaby, and Vivi.
When I was born, they lived in a white and brown house in town. It was located at 409 East Cravath Street. I would go there whenever my parents were at school and work. I watched TV there. Plus, they had a slide, a swing, and a trampoline we would go on together. Down below is a little me at Chu's old house (the white part of the home has since been repainted brown).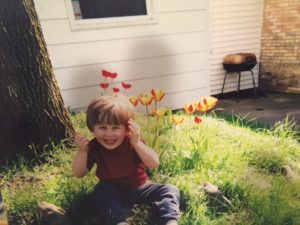 And here is a Google Street View of the whole house:
Sometime during 2007, Chu and her family moved across town into a solid brown house at 2317 West Court Street. They took the trampoline with them (unlike the slide and swing). Down below is a Google Street View of Chu's new home also.
I also watched TELETUBBIES and BOOHBAH on PBS KIDS at her houses several times at her houses when I was a toddler. At one point, I was trying to watch an episode of BOOHBAH, and Vivi kept changing the channel to LILO AND STITCH and back, much to my annoyance. In the end though, it stayed on BOOHBAH. Both shows could be seen on PBS KIDS until August 2008. Down below are TELETUBBIES and BOOHBAH episodes from PBS KIDS.


I had watched other kids channels there such as NICK JR.
Chu also had lots of BARNEY videos. Down below is one of them called BARNEY IN OUTER SPACE.

They also had several other videos, like the DONKEY KONG COUNTRY: THE LEGEND OF THE CRYSTAL COCONUT VHS.

Also, Kenneth was a pastor. We also went to the Crosspointe Community Church several times (I think that was the church Kenneth worked at but I'm not 100% sure).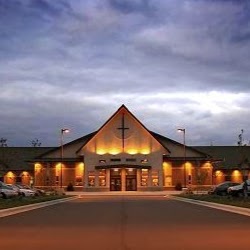 We went to several other places also, such as close families that were friends with Chu's family. At one point Chu was in Costa Rica for a whole year.
Then, sometime around March 2010 or so, Vivi got a puppy named Smokey. Now I don't want to make Smokey upset, but I didn't really like him that much. He bothered me a lot. Sometimes he would run near me, even though I told him not to. He also chewed on some of my older things, yet I still had sweet times at Chu's house.
Sadly, the number of TV channels I could watch on Chu's television slowly decreased in those later days. The last time Chu's family babysitted me was in July of 2011. I guess some of my other babysitters started doing their businesses more often. Afterward, I rarely ever saw Chu's family.
In the summer of 2013, however, Chu and her family were planning to move again, this time to Florida. My Mom and I went into their house one last time to say good-bye in July. Shortly afterward, they moved away to Florida. I think the new home is in a town near Orlando. I hope they have a good life there, and I hope Smokey will try not to bother anyone like he did with me.
Well, now that this tribute is finished, so is this post.
CATCH MY OTHER POSTS!