Sorry, I' would've written a post LAST weekend, except we had to much business to do.
In 1999, a preteen network called NOGGIN launched.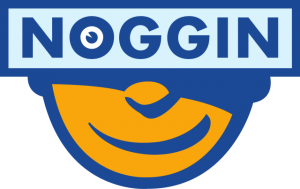 From 1999-2002, the channel was meant for preteens. Some programs were meant for preschoolers, however.
On April 1, 2002, the format was changed, and now little children programming was shown on it ALL the time.
On the same day Viacom lanced The N, a network for teenagers. At 6:00 PM ET every night, Noggin would switch to The N, but in the morning at 6 AM ET, they would switch back. It went like this for over 5 years.
On August 13, 2007, it was announced that Nick GAS, a game show channel which was no good at that time, would shut down and would be replaced by a 24/7 version of The N.
On December 30, 2007, the final program to air on the timesharing Noggin was the LITTLE BEAR episode, "Emily's Visit".

Meanwhile, the next morning, the last program to air on the timesharing The N was DEGRASSI episode, "Don't You Want Me? Part 2", followed by its last music video, "Love Song" by Sara Bareilles. At 6 AM ET, Noggin and The N split, though Noggin didn't show its sign-on song as usual, and it cut right into the 64 ZOO LANE episode, "The Story Of Petula The Parrot".
Meanwhile, on Nick GAS's slot, it had just finished airing an episode of FIGURE IT OUT. It also aired a short bumper, followed by a longer one, but halfway through, it was cut and was replaced with The N with the pilot INSTANT STAR episode.
However, DirecTV and Dish Network had problems at that time, so they both kept Nick GAS on the air. At 7:25 AM ET that same day, DirecTV did its work, but Dish still had concerns. However, on April 22, 2009, Dish announced the Pacific Time Zone feed of Cartoon Network/Adult Swim on channel 181 would move channel 177 and take over Nick GAS's space.
And so, at 3:30 AM ET on April 23, 2009, Nick GAS had just finished airing an episode of LEGNED OF THE HIDDEN TEMPLE. It then aired a short bumper, and then went black. After a few seconds, it segued into the pacific Adult Swim with an episode of SQUIDBILLIES.

On May 6, 2009, The N moved into slot 181 with Noggin remaining on 169.
At the end of JACK'S BIG MUSIC SHOW, there's a logo for Spiffy Pictures.

On most episodes he says, "SPIFFY", but on SPUNKY THE ALIEN, he says "SWINKY".
And on SILLY SHOW, he sounds like a parrot squawking, "SPUNK-EIH".
That all I have for now. Stay tuned for my next post!
CATCH MY OTHER POSTS!