First of all, I greatly apologize for less than doing a post in 3 years, it was only I ended up doing other stuff in that matter of time. I was initially planning doing a post each weekend by the beginning of 2019, as well as a couple of times afterward as well, however those were missed for that reason as well, so I greatly apologize for that as well.
Anyway, the previous summer vacation, Mom and I were planning on getting a witness of a Wisconsin and Southern fright train from over neath this bridge by Washington Elementary School in Whitewater where I went to Elementary school. Mom has also been a teacher there for 24 years.
The line you see in Whitewater today runs from Horicon to Janesville and is over 165 years old, and although daily passenger stops were once quite a common thing in Whitewater, consider yourself real lucky if you see a train there nowadays besides a Wisconsin and Southern (or other diesel locomotives within that matter) freight train. The line first came to Whitewater in 1852, as did its first passenger depot. In 1891, a new passenger depot (the one you see by Trippe Lake today) was constructed and the old passenger depot was converted into a freight one. You may have heard that rail transport declined following World War II due to automobile competition, and the initial amount of 8 daily passenger stops was decreased in the 1940s according to a bronze plaque by the passenger depot, although the final passenger stop was not until November 29, 1951. The passenger depot reopened as a museum in 1974. As for the freight depot, it was demolished in 1990 following being vacant for quite a bit.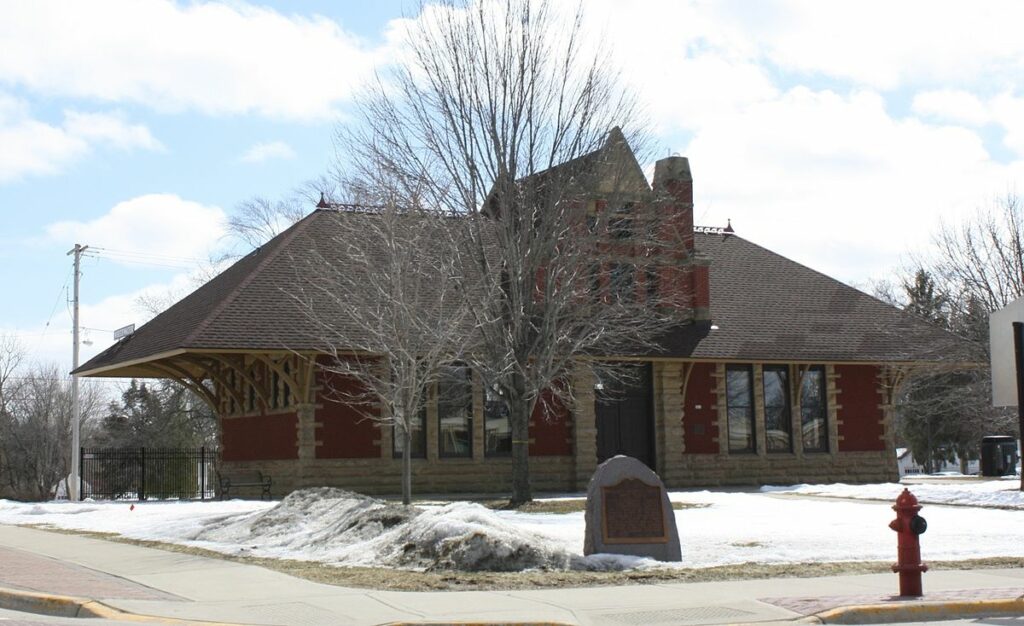 Anyway, Mom and I figured a normal time for the Wisconsin and Southern freight trains passing through Whitewater, which was around 5:30 on Thursdays. We finally went on July 16, and a mother and her sons even accompanied us within that time. I did believe a got a footage of the train passing down us from when it was first seeable through when it was completely out of sight. However, it was back at home that I realized my simple error: I mistakenly left my camera on "photos". Though here are the images I got anyway: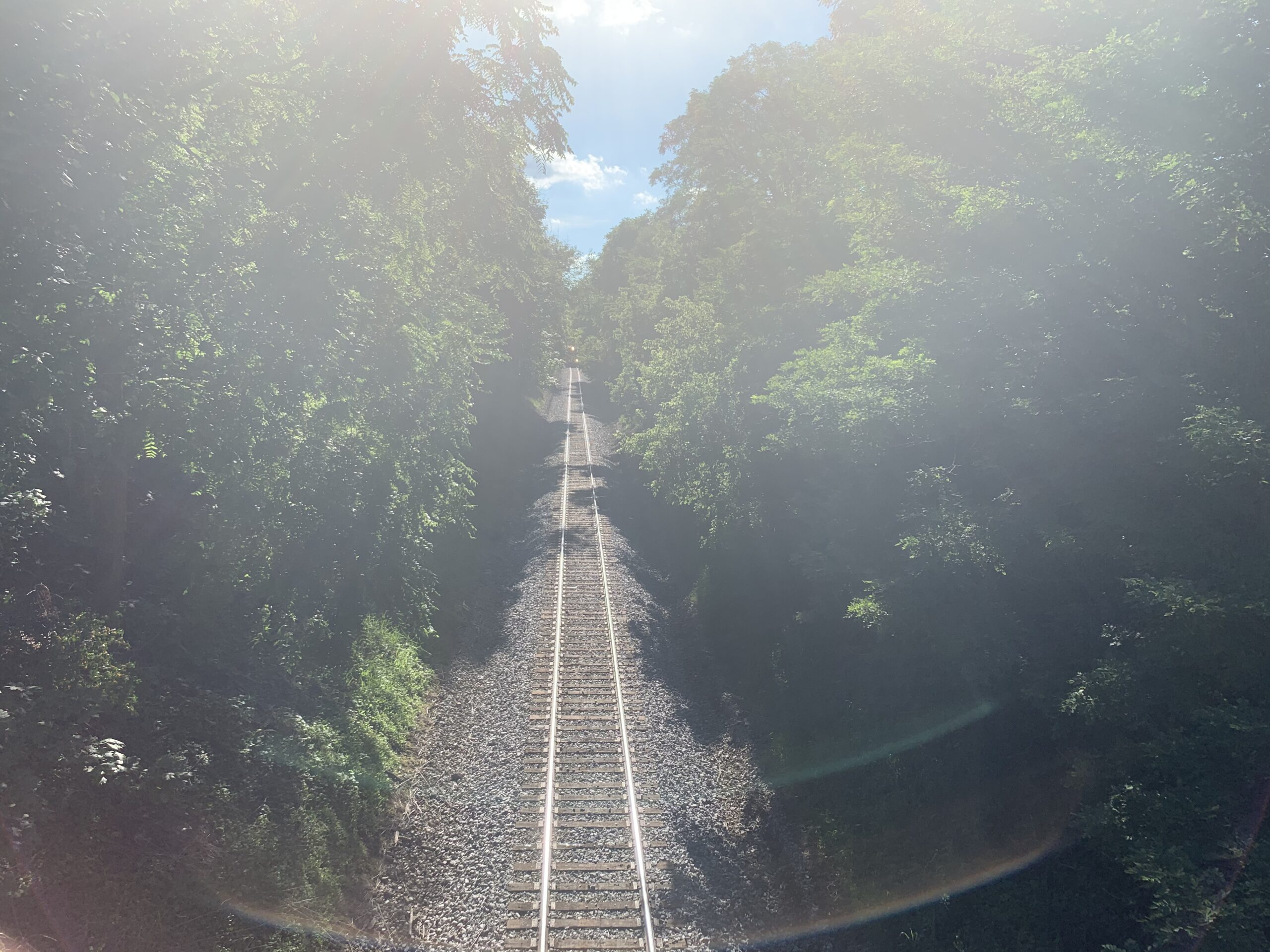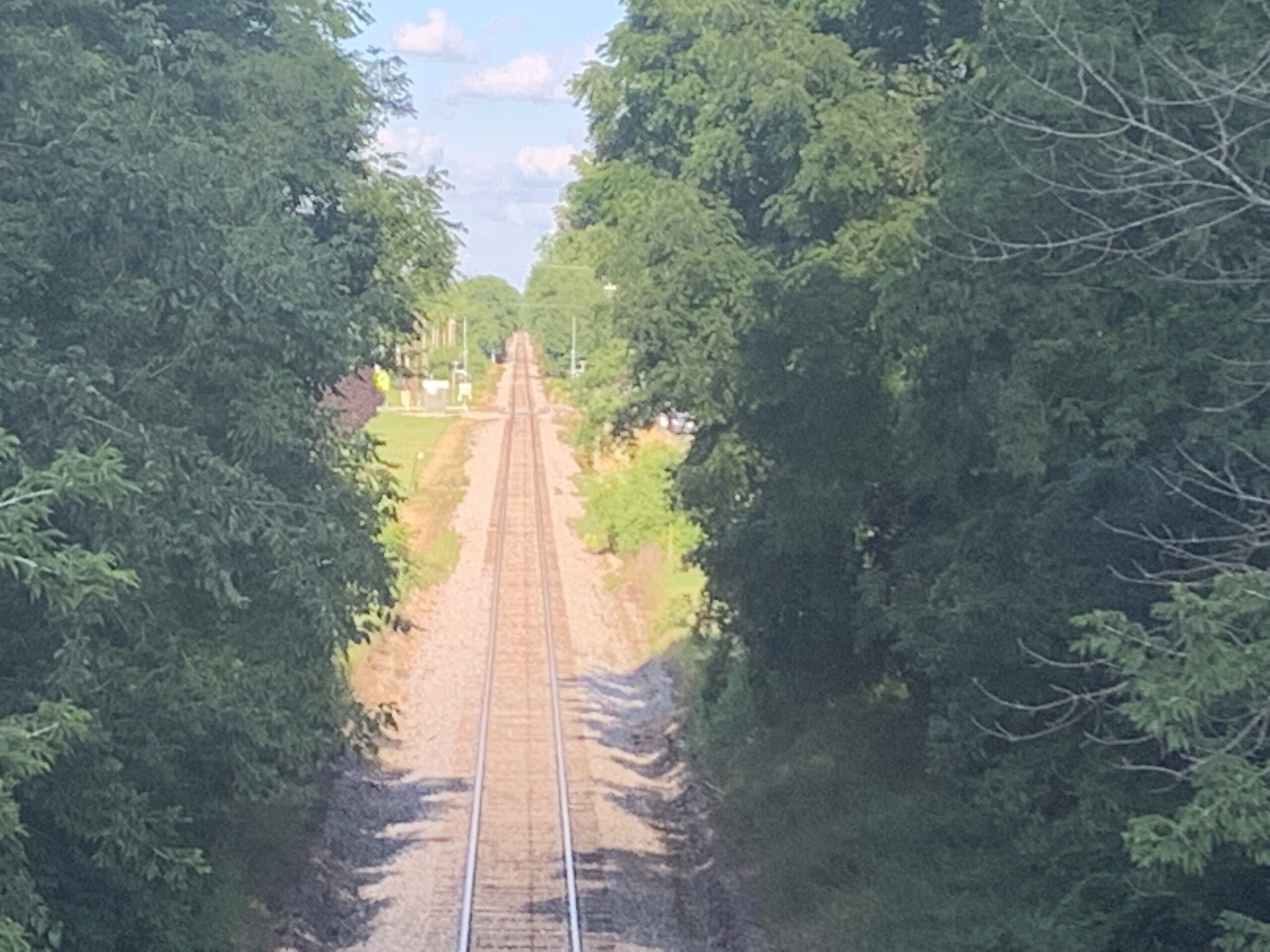 Luckily, Mom still got HER footage of the train, and she even included me in it at its conclusion.
Mom and I did consider heading there a second time in order for me to get a footage this time, however we only ended up doing other stuff then as well, and that was not until one of my walks just 2 days ago, again on a Thursday exactly one year afterwards. While I was being patient for the freight train, I noticed an interesting scene on a basketball hoop lying on the bridge legs beside the rails, detached from its platform: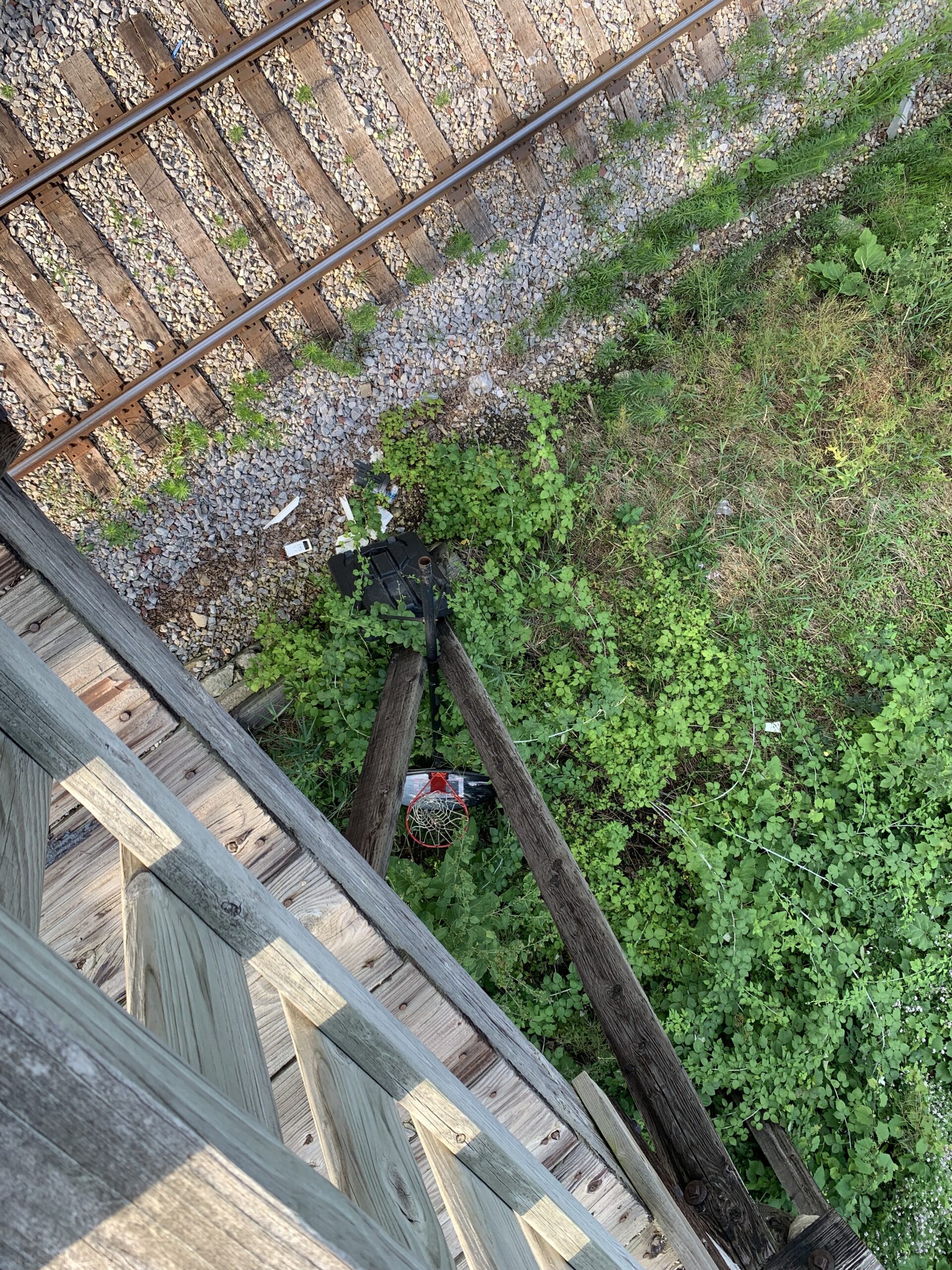 I finally heard a freight train in the distance, and it was headed in the same direction as the train we got a year earlier. However this time, the locomotives appeared to be Union Pacific locomotives with their front logos peeled off. I DID get a footage of the train up to it being purely out of sight this time:
I had also noticed that there was now slight growth on the track; in order to show that, I photographed shots from each side on the track from the bridge following the train being out of sight (thought I could still hear its horn in the distance for a bit):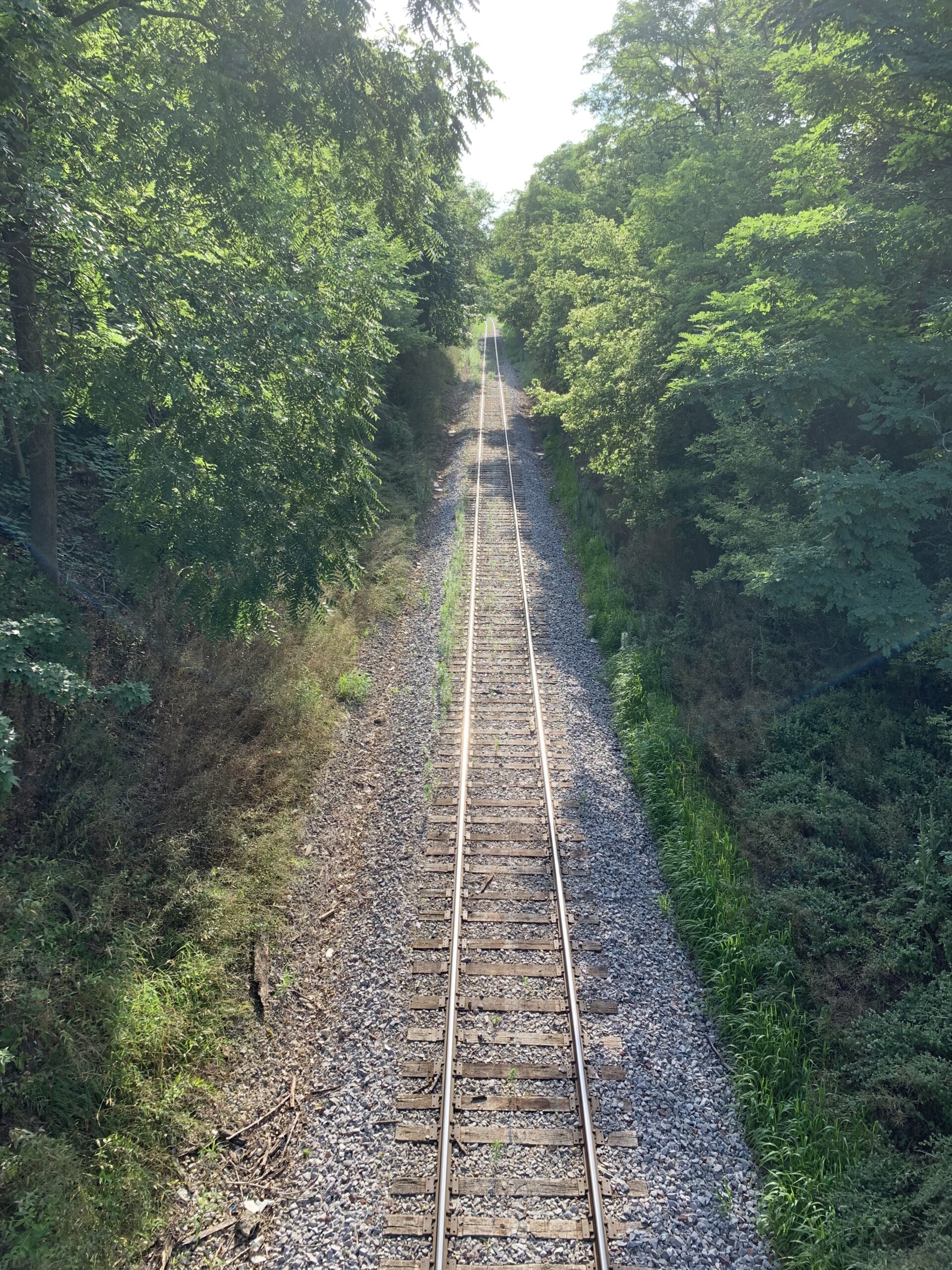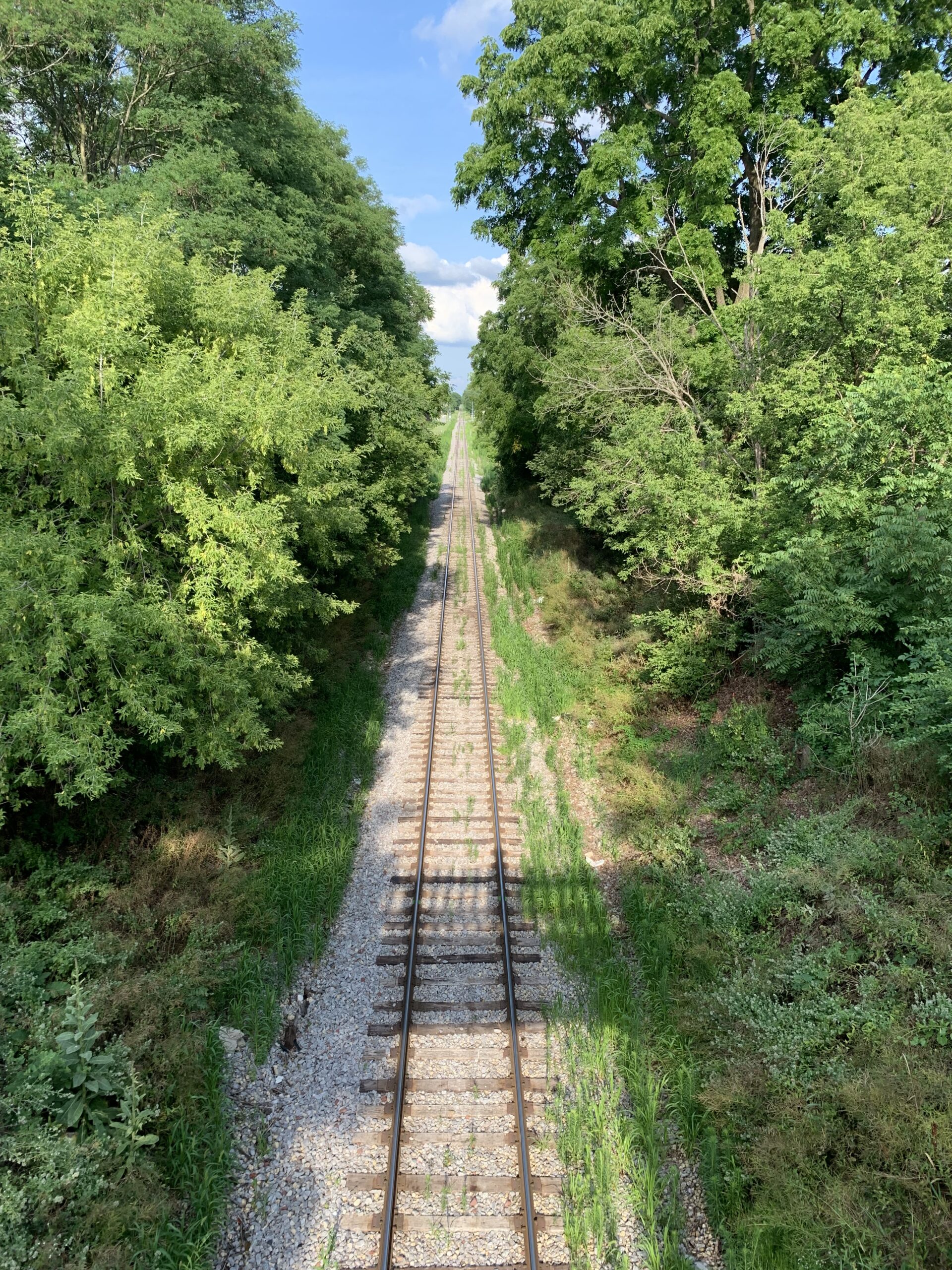 I photographed another interesting sight as I was exiting the bridge as well, which was this stone directly underneath the side of the bridge reading the BR and MP as well.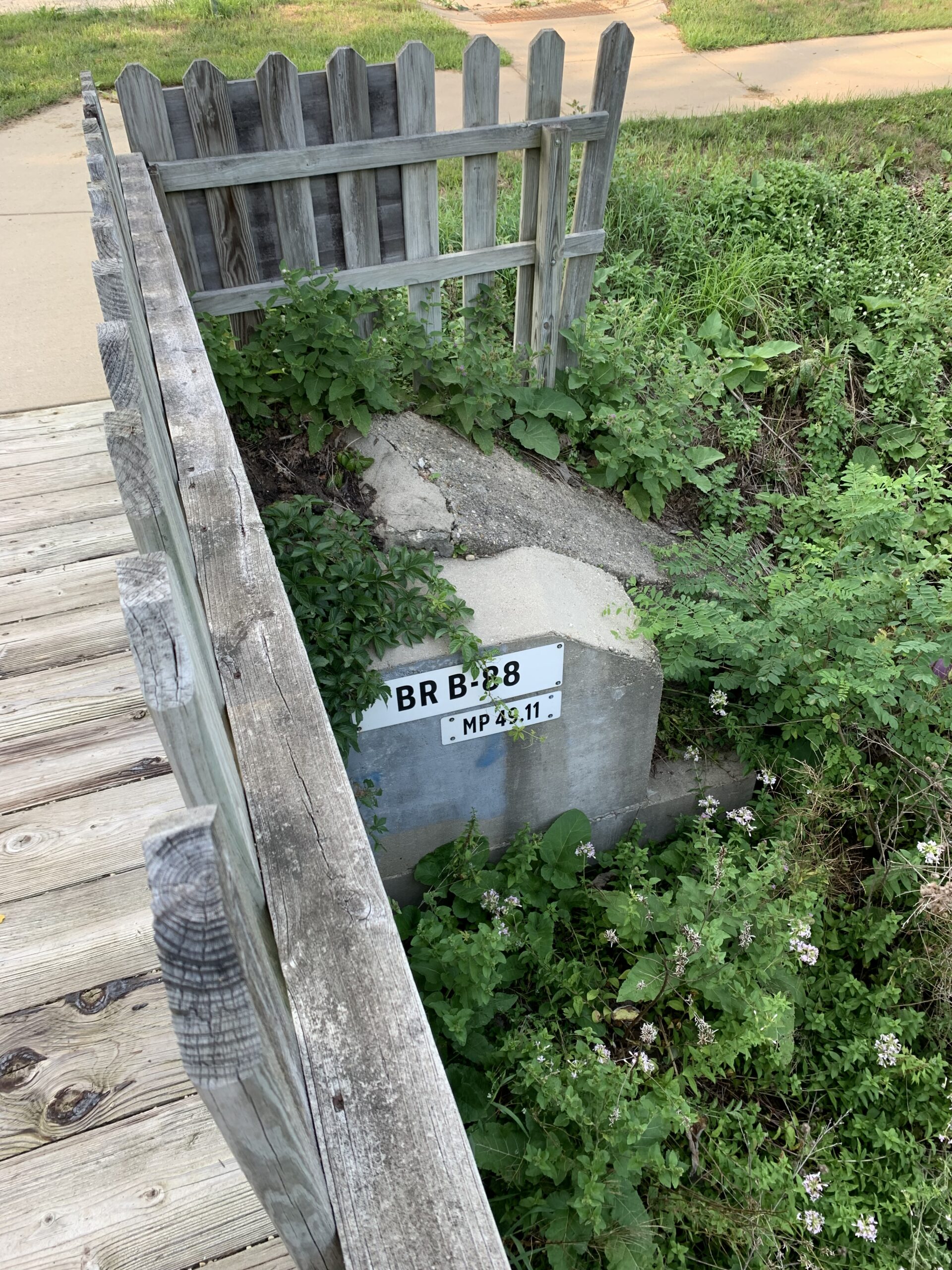 I photographed a sign informing the bridge's history as well: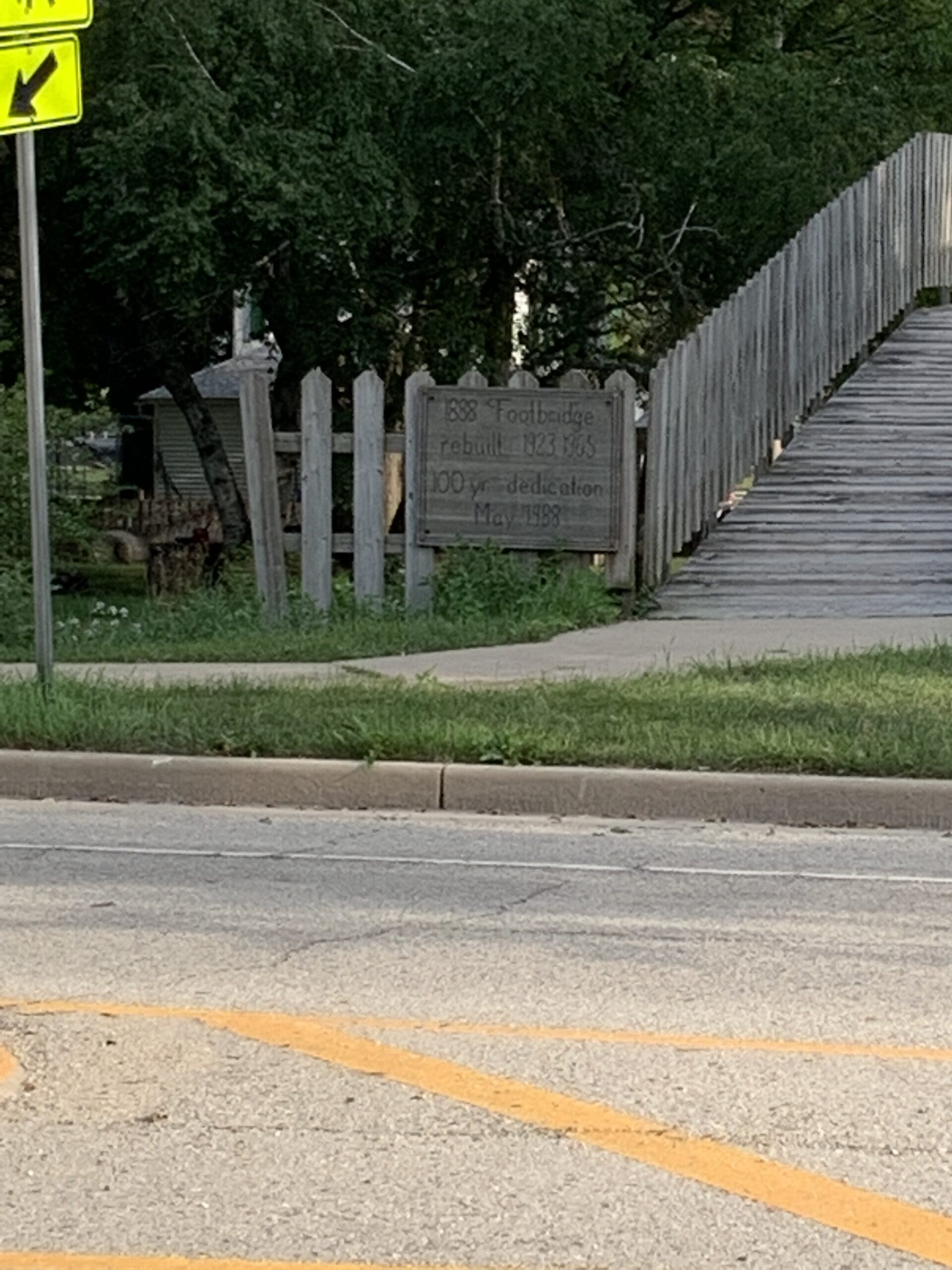 I photographed a bit more of the slight growth on the rails en route to home as well: the first 2 were less than close-up images, so I photographed 2 further images to show it easier. I posted the first 2 photographs up anyway, just so you are capable seeing what they are.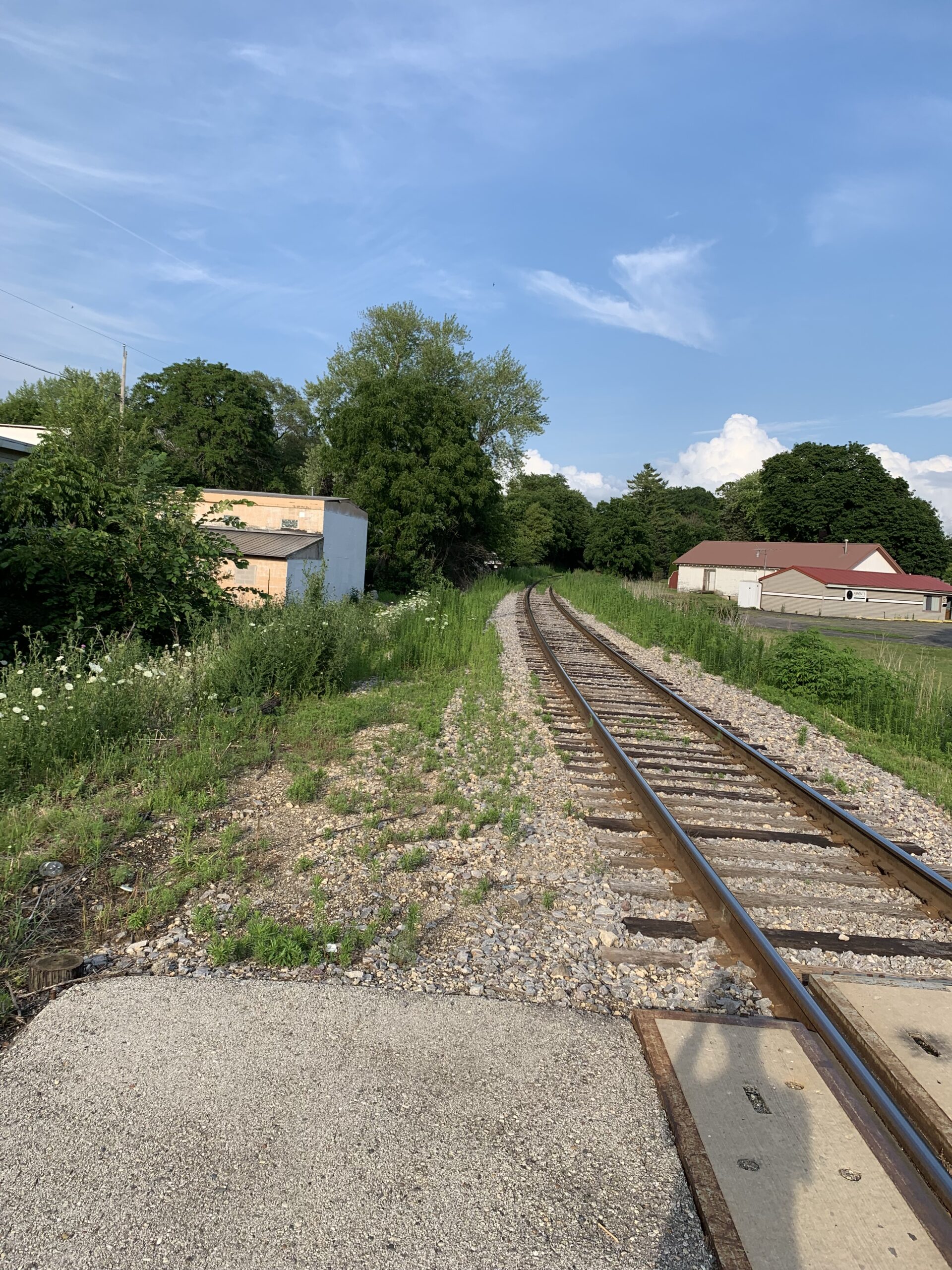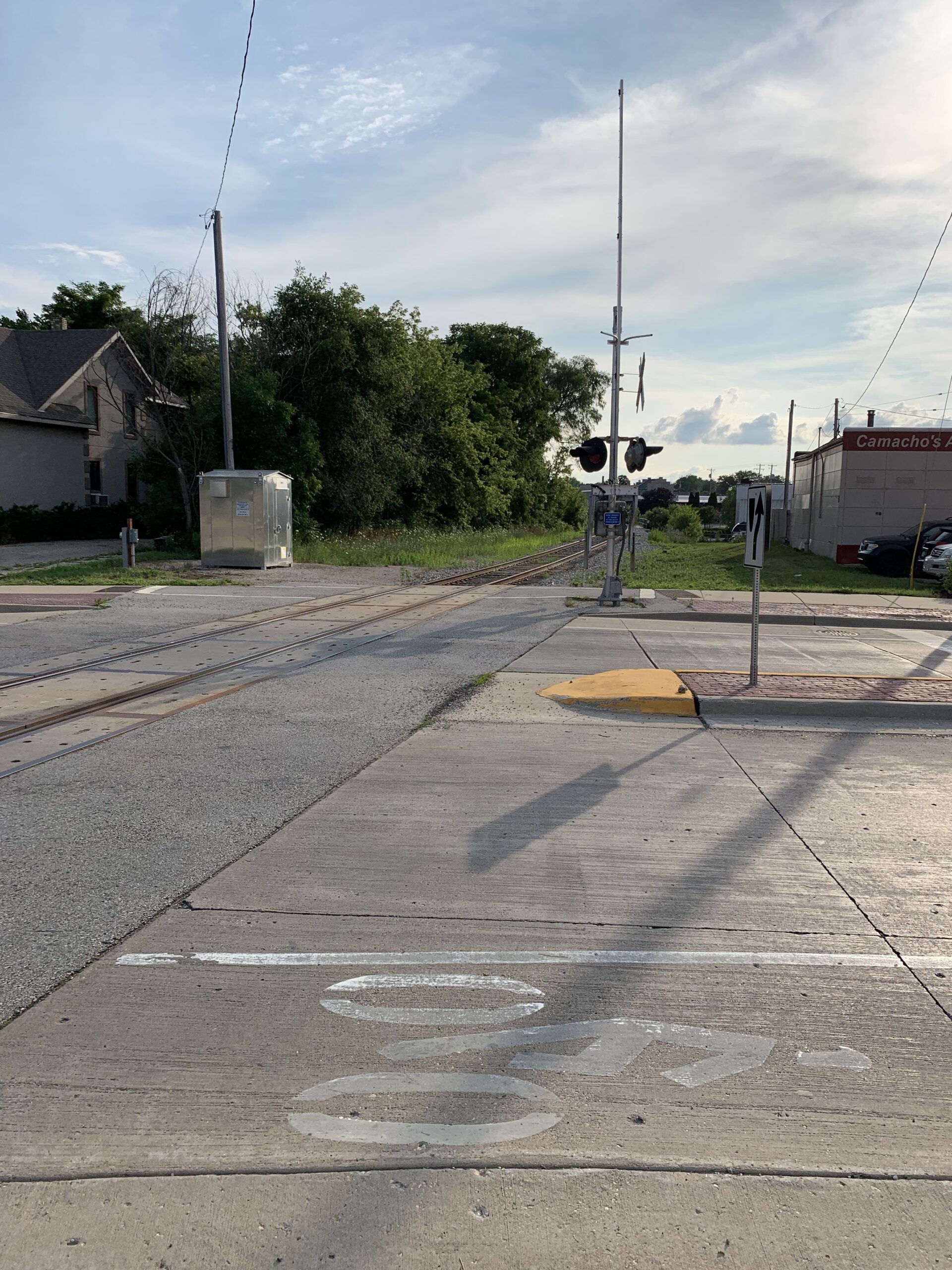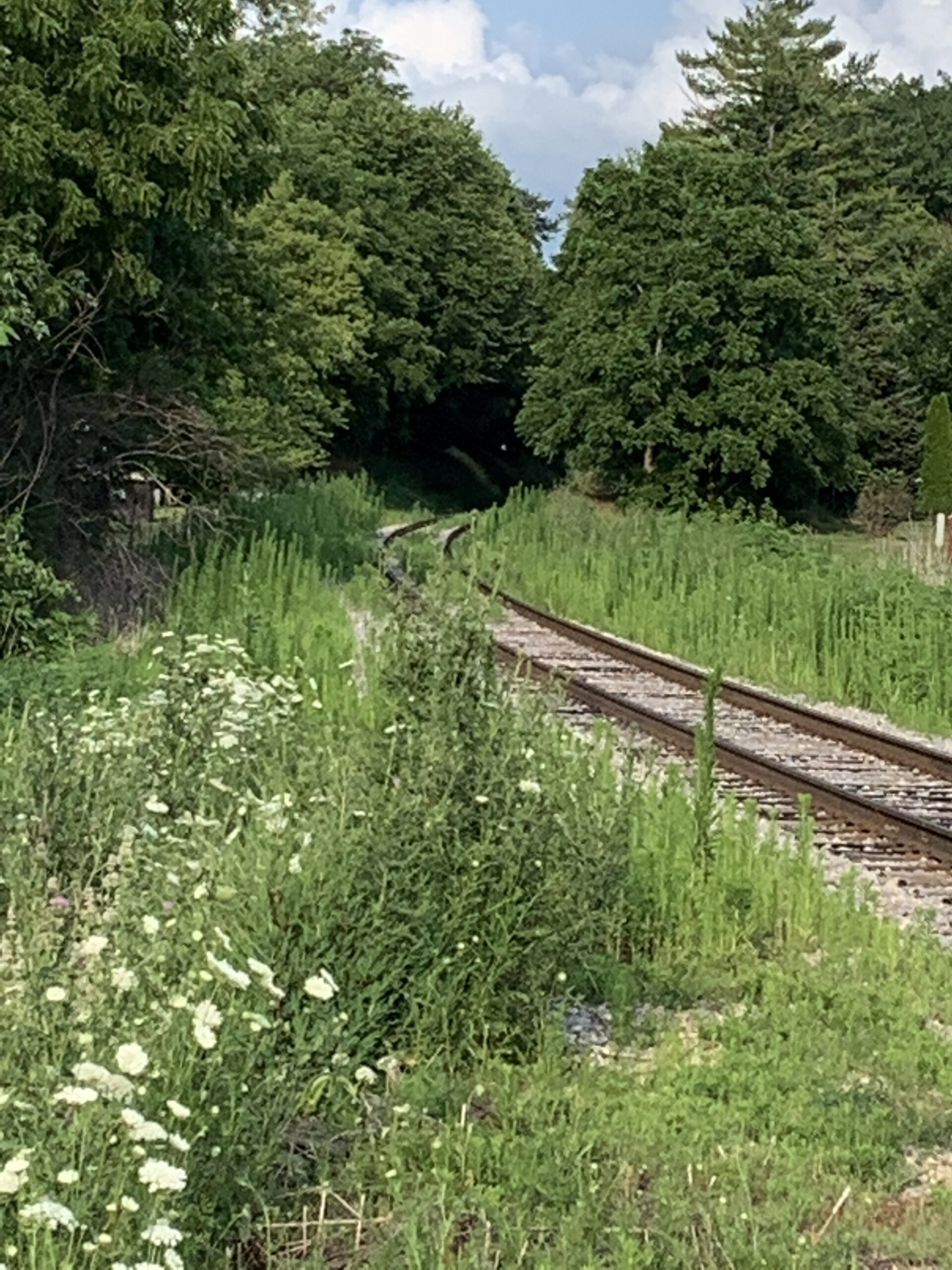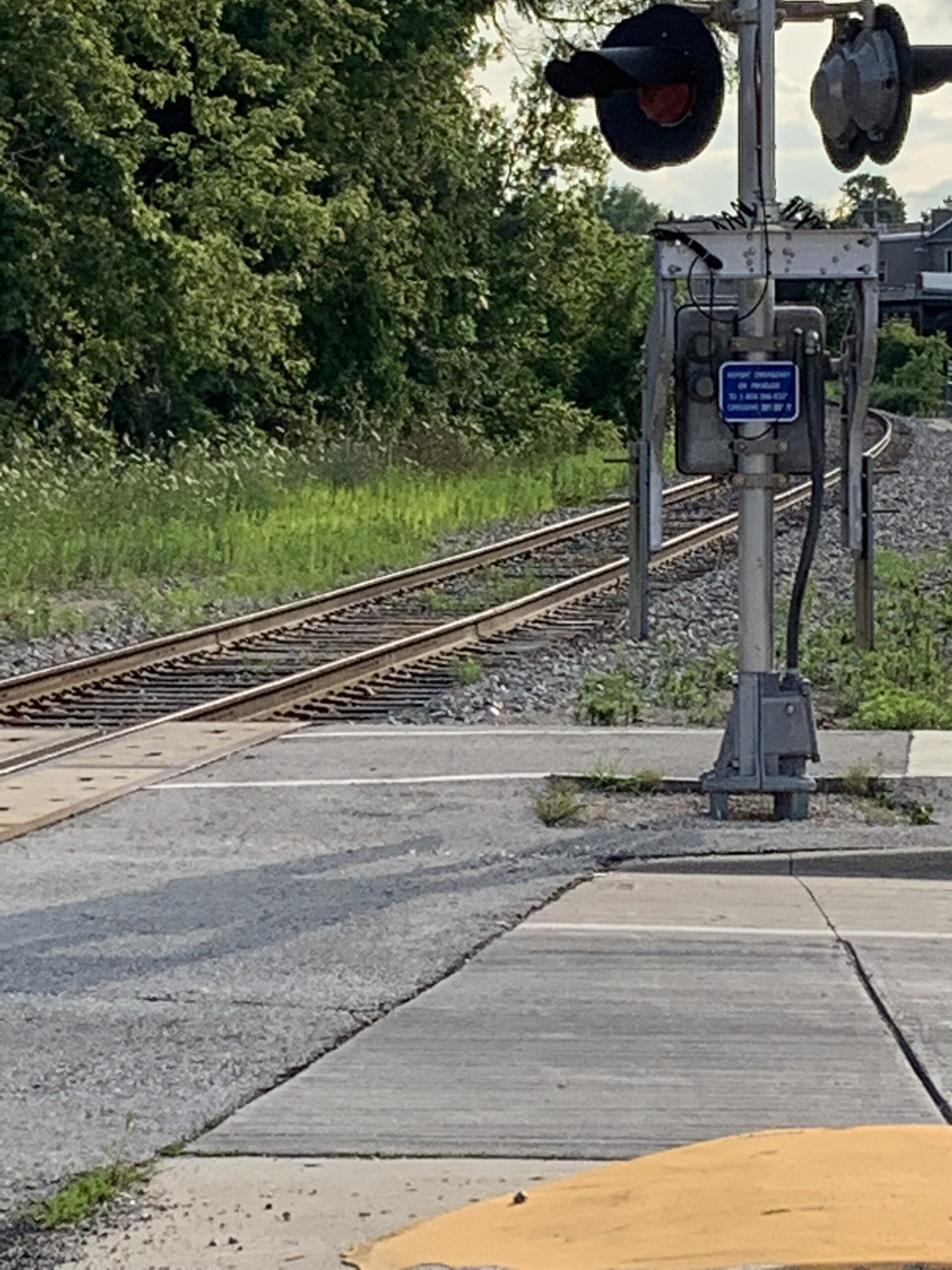 Finally, I got a pair of shots of the crossings' relay case as well: the first is a zoomed image in order to the dot code to be read easier, and the other is a full size image of the relay case in its surrounding area.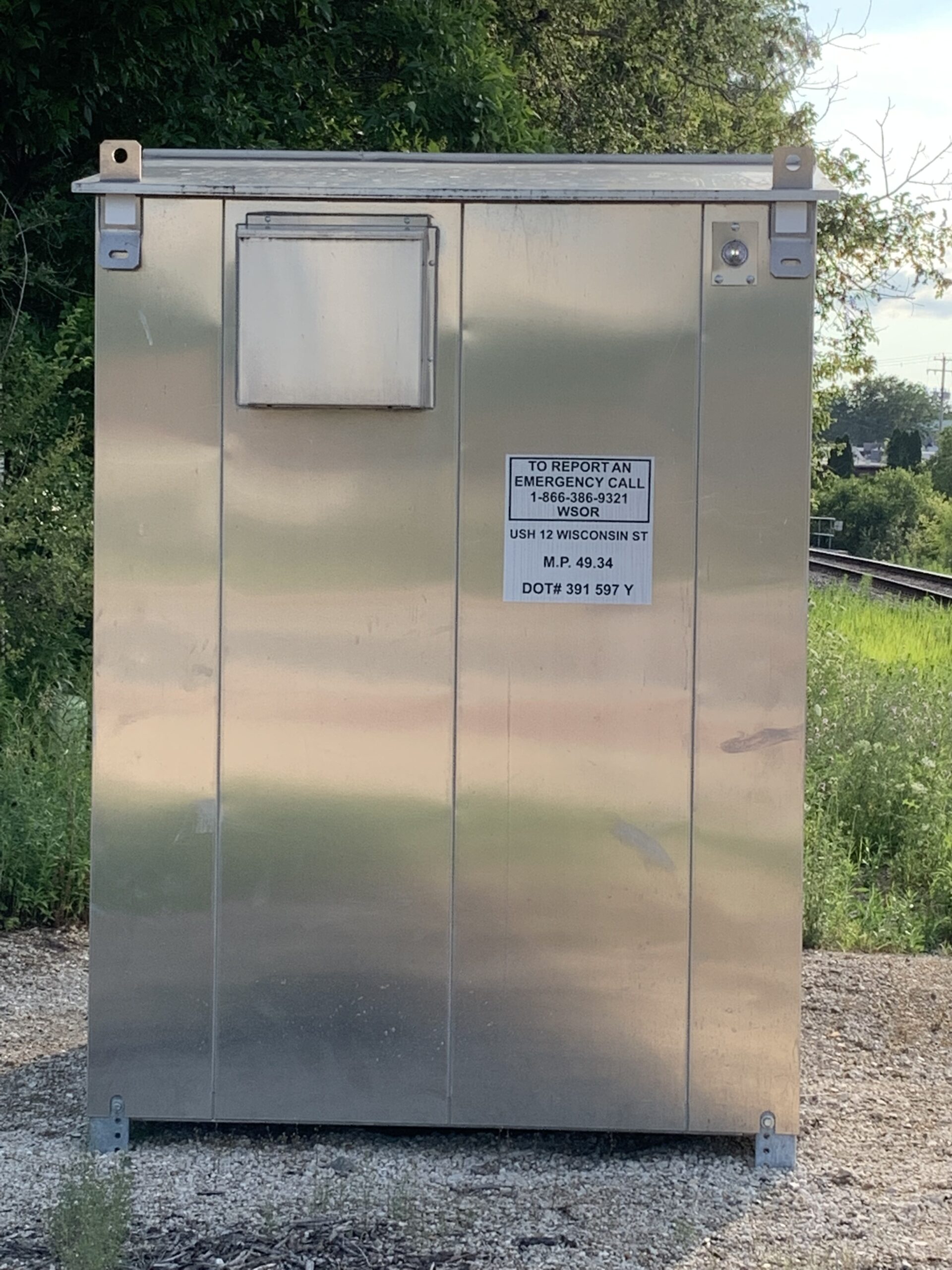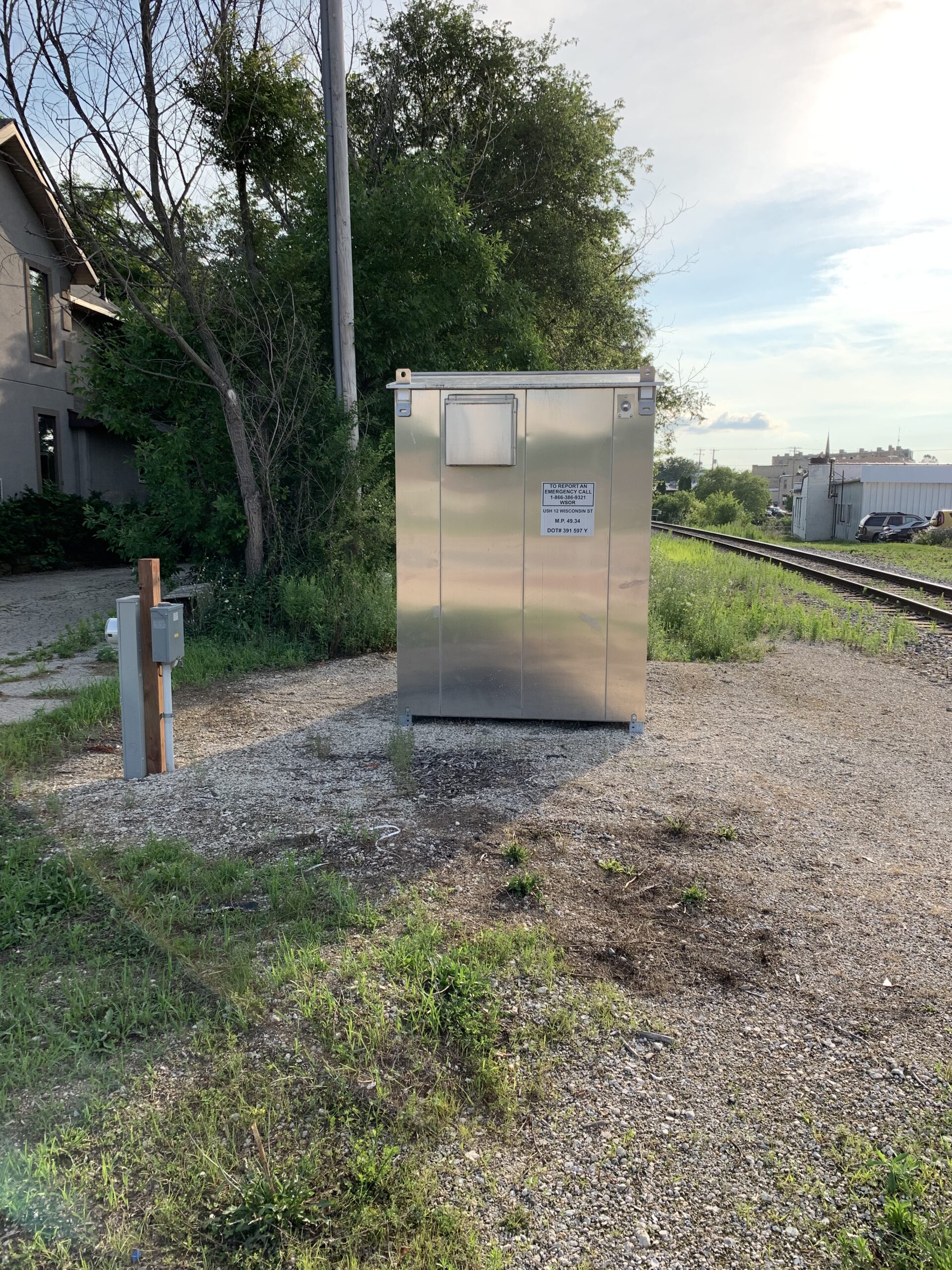 As of this second, the pleasant news is: I truly WILL assume doing posts each weekend as of today.
CATCH MY OTHER POSTS!